Fatal Frame 2 Wii Remake confirmed to be coming to Europe; 2-Player mode announced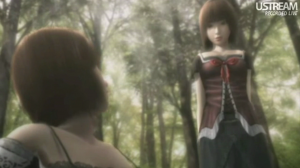 No sooner than we post an article including new gameplay footage and a Japanese release date for the title, we now have confirmation that the Fatal Frame 2 Wii Remake is indeed releasing outside of Japan. While America isn't confirmed yet, it seems likely with Spirit Photography (3DS Fatal Frame spin-off) coming to both America and Europe, and now as well the Fatal Frame 2 (Project Zero in Europe) Wii Remake coming out in Europe. It has also been confirmed this remake will feature some sort of 2-player mode, though details were not given. The release date for Europe wasn't announced, but one can assume it'll come after the Japanese June 28th release date.
We'll bring you more news on the Fatal Frame series as it comes.