Ellen Page claims Naughty Dog "ripped off" her likeness [UPDATE: Naughty Dog responds]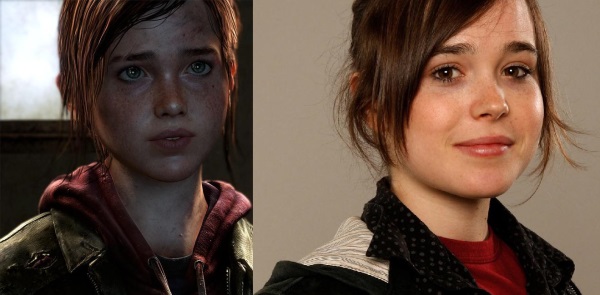 People have been comparing the likeness of The Last Of Us' Ellie character to Hollywood actress Ellen Page ever since the original reveal trailer. Well, recently, Ellen Page was part of a reddit Ask Me Anything thread, and was asked to comment on Naughty Dog apparently drawing from her own likeness and putting it into the character of Ellie:
"I guess I should be flattered that they ripped off my likeness, but I am actually acting in a video game called Beyond Two Souls, so it was not appreciated."
Harsh words indeed, it's been noted that, in between the original trailer for The Last Of Us and the game's launch that Naughty Dog in fact did change Ellie's appearance due to Ellen Page appearing in Beyond: Two Souls. However, a lot of people (including Ellen herself) seem to think Ellie still looks a lot like Ellen Page.
What do you think though? Does Ellie actually look and sound like Ellen Page, or is everyone reaching?
[UPDATE: Naughty Dog responds]
Naughty Dog finally chimed in via twitter on Ellen Page's comments:
Wow! The reaction to @EllenPage's AMA was overblown-After the announce trailer there WAS initial confusion leading us to revise Ellie's look
Most people suspected this was the case with Ellie, but it's good to see Naughty Dog confirm it!
[Source]