Death Stranding: Director's Cut Announced for PS5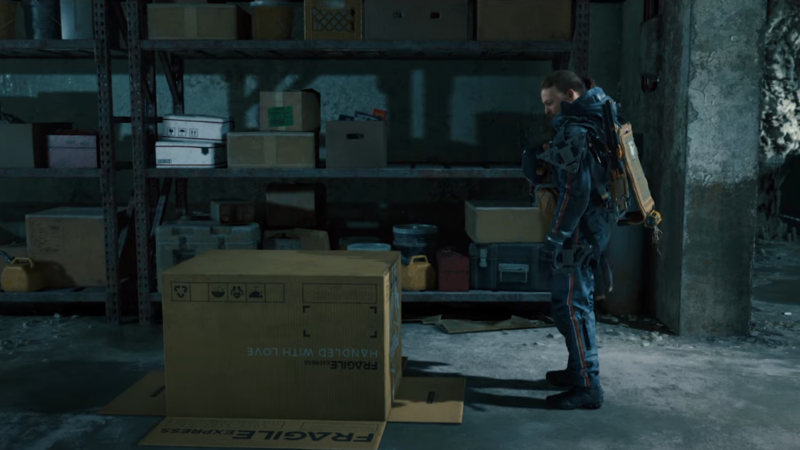 During Geoff Keighly's Summer Games Fest 2021 stream today, a surprise guest jumped in: Metal Gear Solid creator Hideo Kojima. Kojima talked a bit on how COVID impacted his approach to the creative process but then finished his appearance with a reveal for Death Stranding: Director's Cut, an expanded and updated version coming to PlayStation 5 'soon' (no word on a follow up PC release, like with the original release). Check out the trailer:
There isn't a whole lot of information yet, other than there's clearly some new content being thrown in. The trailer's charming send up to MGS is a delight, showing Death Stranding's hero, Norman Reedus, struggling to understand the basic concept of hiding in a cardboard box, not to mention cute nods to THE ORANGE cardboard box item from MGS2, and the Alaskan field mice running through the vent shaft ala MGS1. I never got to finish the original release of Death Stranding, although I very much enjoyed my time with it (and our reviewer at the time loved it). The idea of starting over again with this release (which may or may not be different enough from the original that importing saves would be useless).
Considering Death Stranding: Director's Cut's reveal didn't come with a release window, it's safe to say it might be a hot minute before we hear more about it, although I'd place bets on mid to late 2022. We'll see, of course, and the trailer description on YouTube video that more information is coming soon. We can't wait!