A new chapter in Behavior Interactive's asymmetric survival horror game Dead by Daylight will soon be released, entitled The Portrait of a Murder. It features a new killer named The Artist, also known as Carmina Mora, a "gifted but tormented Chilean painter." The Artist is accompanied everywhere she goes by a murder of crows who once saved her life.
The DLC will also include a new survivor named Jonah Vasquez, a CIA codebreaker who is able to use logic to help his team and a new map called The Forsaken Boneyard, an abandoned surrealist graveyard set in the Chilean desert.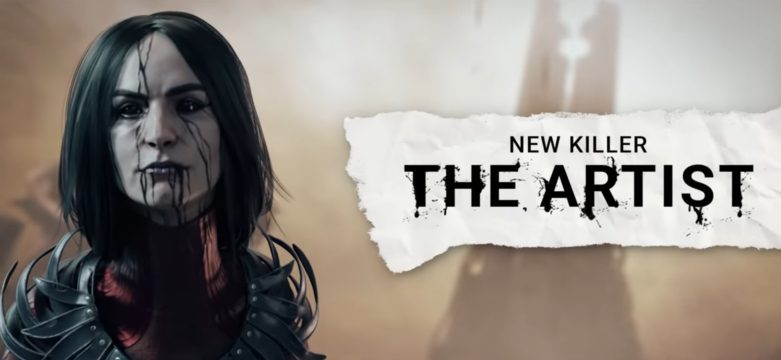 In a recent press release, the creative director of the game, Dave Richard, said:
Portrait of a Murder is Dead by Daylight going back to its roots: an original story and universe, set in mystery, dark fantasy and fear. It's an artistic ode to fear and darkness set in a surreal interpretation of an abandoned graveyard in the Chilean desert.

The new characters are also unique and diverse, which is part of our DNA, and representative of our player base.
Behaviour Interactive also revealed that Dead by Daylight will arrive on the Epic Games Store in December, saying:
All Dead by Daylight content will be made accessible, including the base game, all past editions as well as DLCs available at the moment of release. Additionally, fans will be thrilled to learn that the Epic Games Store will allow cross-platform play as well as cross-platform progression via their Behaviour account.
The Portrait of a Murder DLC will be released sometime in Nov. 2021 and cost $6.99 on the Microsoft Store, Steam and Stadia, and $7.99 for PlayStation 4, PlayStation 5, Xbox Series X/S, Xbox One, and Nintendo Switch.
You can check out the Official Announcement Trailer below.