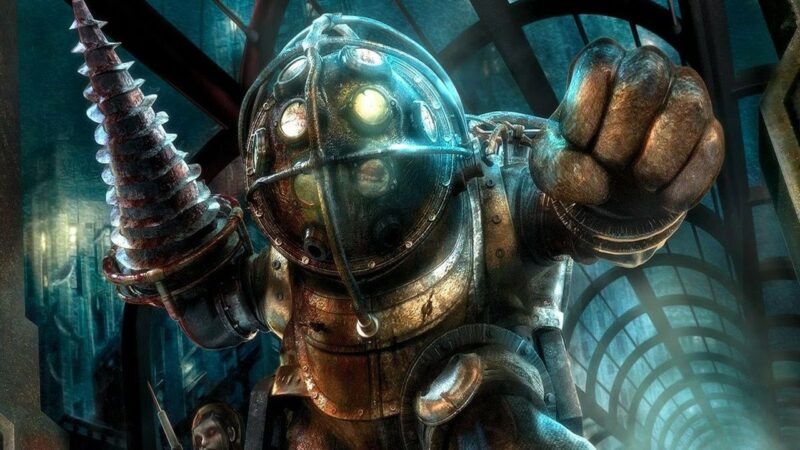 Hot off the heels of the announcement that Sony is developing a movie adaptation of  Days Gone, comes word from Deadline that Francis Lawrence (The Hunger Games: Catching Fire, Red Sparrow) is set to direct a feature adaptation of Bioshock for Netflix with screenwriter Michael Green (Blade Runner 2049, Logan) writing the script.
This job has been highly sought after following Netflix's partnership in February with Take-Two Interactive and its game publisher subsidiary 2K to produce a BioShock film. Since then, the streaming platform and its partners have been looking for top-tier talent to help realize the expansive, yet nuanced story of the fictional underwater city of Rapture and its denizens.
Readers may remember a while back that a film adaptation of Bioshock was in the works before, set to be directed by Pirates of the Caribbean and The Ring director Gore Verbinski. When that fell through, Verbinski explained the reasons for the film's cancellation during an AMA in 2017, saying:
I wanted to keep it R-rated; I felt like that would be appropriate, and it's an expensive movie, it's a massive world we're creating and it's not a world we can simply go to locations to shoot. [For] A Cure For Wellness, we were able to really utilize a variety of locations to create the world. Bioshock wouldn't work like that; we'd be building an entire underworld universe.

So I think the combination of the price tag and the rating, [Universal Studios] just didn't feel comfortable ultimately.
Unfortunately, even though popular R-rated releases like Deadpool have opened up the playing field a bit for modest-to-medium budgeted genre films, an expensive version of Bioshock has yet to see the light of day mainly down to the financial risk involved.
With a streaming giant like Netlfix on board, who looks to be wanting to hire real talent and give it enough of a budget to be properly realized, one can only hope for the best. We'll just have to wait and see.
Thanks to Deadline for this exclusive.