GDC 2016 Preview: Surviving a Neon Nightmare in P.A.M.E.L.A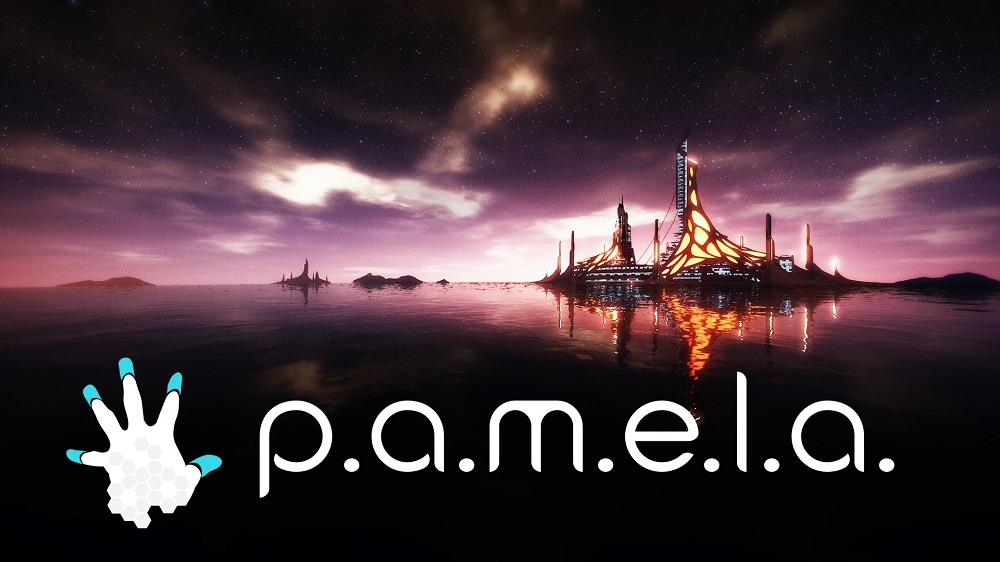 Open world environments don't easily lend themselves to the horror genre. The sort of possibilities and freedoms allowed in an open environment is difficult to manage when one needs to stage specific set-pieces designed for scares. But developers of P.A.M.E.L.A, a new open-world horror game figured out a way around that.
Just have everything be smart enough to kill you, at any given time.
P.A.M.E.L.A. takes place in a futuristic utopia turned dystopia. The citizens have gone insane due to a mysterious disease outbreak and you are the sole survivor. Now, with the help of the citywide AI, P.A.M.E.L.A, it's up to you to survive a city filled with rampaging citizens and potentially dangerous security robots that patrol the metropolis. I am wary of how familiar this premise is, but from speaking with the game's developers, they seem more keen on focusing on the organic world-building than a linear, narrative experience. While we may have seen this sort of story before, the world NYVE Studios is building is just too enticing to overlook.
The game is a first-person, open-world action game where you explore your surroundings and collect supplies in order to survive your new, hostile work environment. The player is equipped with a standard multi-tool that allows you to store items you find within your limited storage, but also scan the environment for clues and story items. Mechanics like resource management and crafting feels like a lot of recent efforts to make horror games bigger, and more focused on surviving a la something like Dying Light. That's fine if you're looking for a game that will challenge your survival instincts more than a traditionally controlled, classic horror experience.
The game cycles through a real time day and night cycle and your goal is to survive the city as long as you can. There is a story and mystery hidden within the game, but you'll need to really put in time and effort exploring the whole city to find it, including the mystery surrounding why P.A.M.E.L.A. has decided to help you survive. Because you need to search for the story, the game is fairly non-linear. I'm not sure how I like this in a horror game, only because I typically look to the story first when playing a new game in the genre.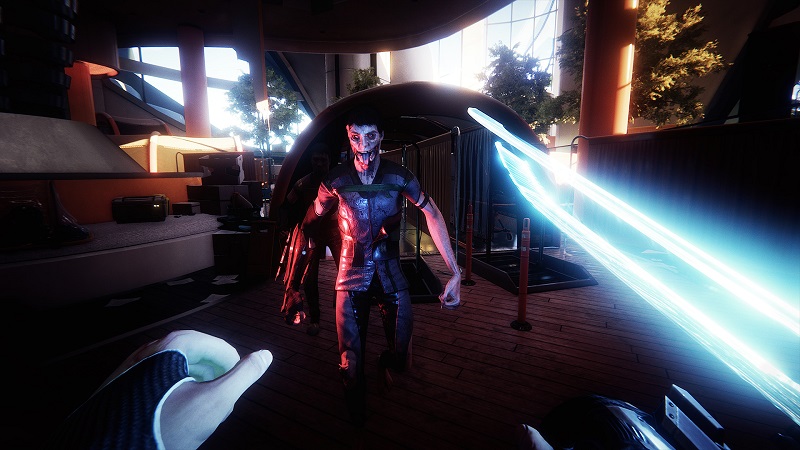 However, if there was one thing that was immediately apparent upon playing the demo, it is how gorgeous the game is. It's hard to believe the dev team is so small when there are Triple-A titles that don't look as good as P.A.M.E.L.A. Adam Simonar, the level designer and director, assured me that they put a lot of effort into building the world of P.A.M.E.L.A. to be as enticing as possible so that players would be eager to play around and explore the game. To that end, the game has succeeded, because apart from the traditionally inspired sci-fi surroundings (think Mass Effect meets Mirror's Edge) there is a feeling that this kind of setting and atmosphere hasn't been fully explored yet by gamers.
P.A.M.E.L.A. is due out sometime this year for PC.