Patreon Rewards Update – Support Us, Get Goodies!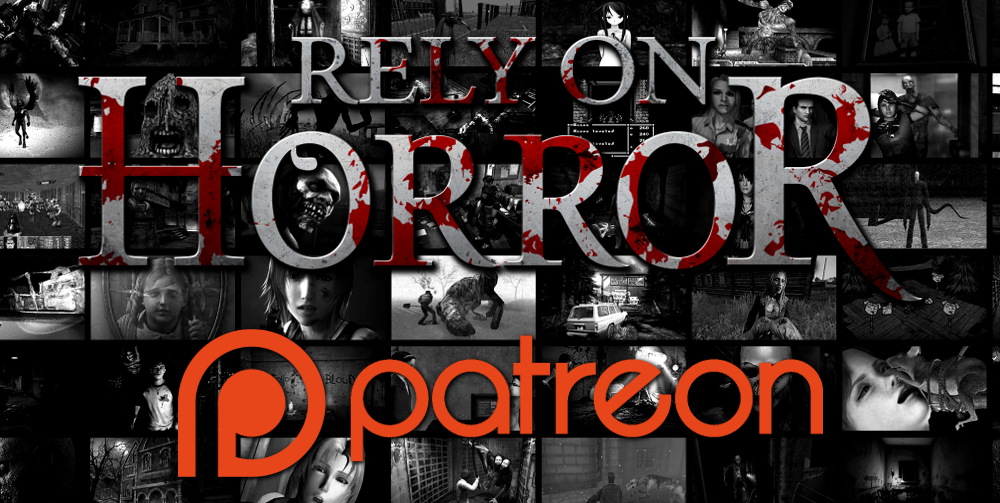 Some weeks ago we launched a Patreon campaign to help us sustain our niche horror gaming website. Being independent (and niche) means this website is a passion project for many of us and not a source of income. We launched our Patreon with several goals in mind: keep the site alive, pay our writers, and have a fund that allows us to improve the content we make. In addition, we wanted to give back to our Patreon supporters who went the extra mile to keep us afloat. After some evaluation, we've made a significant (and exciting) change to our Patreon campaign. ALL of our rewards that didn't involve physical goods have been reassigned to the $1 tier! That means that all of our backer goodies can be obtained for just $1 a month! Of course, you can certainly contribute more than that if you'd like.
What does $1 get you? Everything below!
. Exclusive monthly horror film commentaries — from classics to the latest releases!
. Invitation to an hour-long monthly Google Hangout session with Rely on Horror staff members for topical discussions and the latest news on the horror genre!
. Advanced access to episodes of the Rely on Horror Show on Youtube!
. Vote for and receive access to a monthly hosted multiplayer game with select Rely on Horror staff!
. Access to the Patreon comments page
. Automatic entry into all site contests (requires valid e-mail)
. A Thank You on the site
. Inclusion in our weekly newsletter!
In addition to all of those things, you'll also have solace knowing that you're supporting your favorite horror gaming site and its writers. Each and every dollar helps us keep the server lights on in addition to paying site expenses (games, equipment, event travel, etc), and building our staff salary.
If you're an existing patron for more than $1, you're free to change your amount. We won't hold it against you. But know that this update requires no changes from you (unless you want to unselect the now unpublished tier you're assigned to and simply transfer your pledge amount to the revised base tier).
If you have any questions about this change, or feedback, please let us know in the comments below. Also, we'd very much appreciate if you shared our Patreon page with fellow horror game fans.
Thanks!
<3 RoH