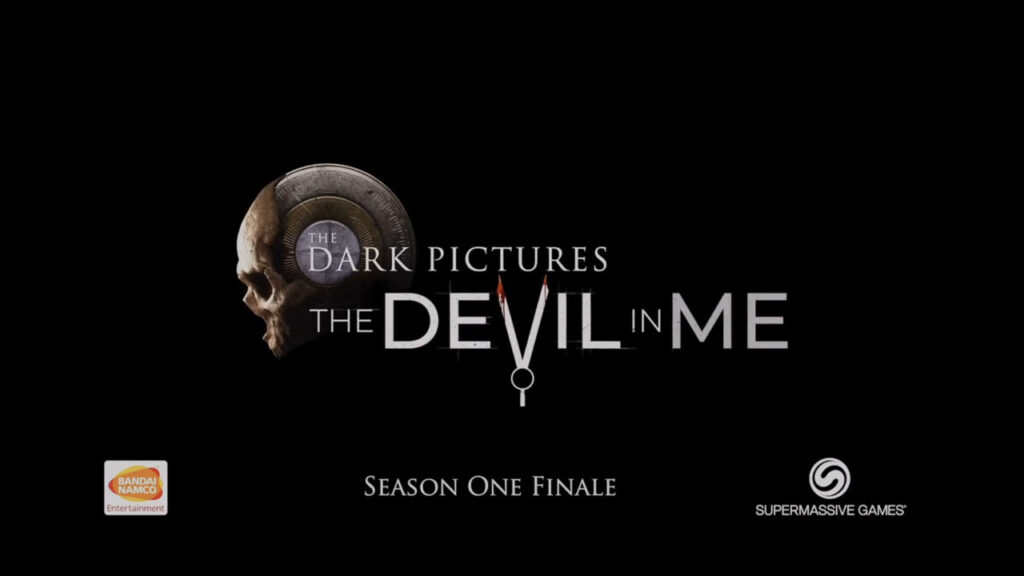 Serial killers and talking corpses abound in the final chapter of Bandai Namco Entertainment and Supermassive Games' Dark Pictures Anthology, entitled The Devil In Me. The Devil In Me will be the fourth title in the anthology.
The trailer starts off with a scene straight out of Seven or Mindhunter, with a seated silhouetted figure of what looks to be a man smoking in an interrogation room. The man talks about how nothing can compare to the beauty and satisfaction one gets from snuffing out a life. He speaks chillingly of his exploits, proclaiming, "That's what you have to be. An artist. I've left my mark on the world."
The trailer is then intercut with a series of images of a new set of main characters in what look to be various traps. It ends with the revelations that the talking man is in fact a mechanized corpse, complete with pistons to move its arms and metal wires to open and close its mouth. As the camera zooms out, we see that the corpse's words have been coming from a portable cassette recorder this while time.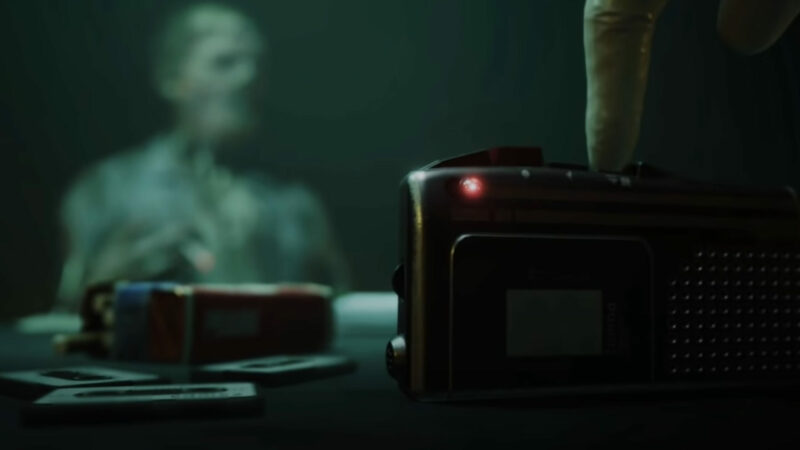 The Devil In Me looks to continue the haunting tradition of its predecessors, Man of Medan, Little Hope, and House of Ashes. While the series started off slow with its first entry, Man of Medan, it quickly gained momentum and the last two entries have been solid little horror titles.
The Dark Pictures Anthology: House of Ashes is now available for Windows PC, Xbox One, Xbox Series X|S, PlayStation 4, and PlayStation 5. You can check out our review here. Each of the previous titles can be purchased separately or as a three-game The Dark Pictures Anthology bundle.
Bandai Namco recently sent out an email to those who preordered the Pazuzu Edition of the game saying that it has been delayed due to "the worldwide container crisis" and that those who preordered the game "should receive your copy within 3 weeks of the game launch." This version premium $60 edition includes the game, the Pazuzu Edition box, an exclusive underworld creature figurine (9x9x10cm), a metal pin, exclusive art print, stickers, and access to the pre-order bonus, known as The Curator's Cut. Day-1 access to The Curator's Cut opens up previously unavailable scenes with different playable characters and outcomes.
You can check out the new trailer for The Dark Pictures Anthology: The Devil In Me below. No release date has yet been set.