DayZ, an ARMA II mod, is the zombie game many have been waiting for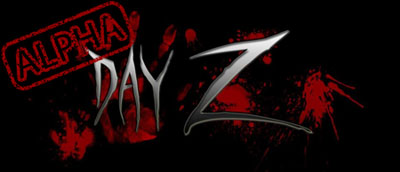 A social zombie survival sandbox mod…
DayZ is a mod that released about a month ago for the game, ARMA II. You need ARMA II and one of it's expansions, ARMA II: Operation Arrowhead, to run it. Even though it is in its alpha stage right now, it is quickly picking up steam as word about it is making it rapidly gain popularity (even making this two-year old game at the time of writing jet up to the #8 spot for best selling Steam game), and providing one of the most unique and sought after gameplay simulations many have wished for ever since the realization of zombie games.
The game at a glance might look like any other zombie mod. Not an uncommon theme for mods, but this one does something different. The focus is not actually on killing zombies, but in a style somewhat similar to the Walking Dead TV show, about human interaction, emotion, and survival. You are randomly generated a character and given a basic set of supplies; a pistol with a couple mags, some water, and a can of beans. You spawn someplace random on a very large map and are given no direction or idea of what to do or what is going on. You quickly learn that ammo, food, weapons, and other items are scarce and essential, and that you will have to either scavenge for it, hunt other players, or trade for it. However, weariness of others must be applied as you only live once. Death is permanent in this game and once you die, that character is never coming back (well as anything other than a member of the undead, at least).
In a way almost seeming like some intuitive expansion and evolution of social games, a lot of DayZ is spent meeting others, and either building relationships or the number of enemies you have. People get used as zombie bait, human controlled characters drive jeeps and mow down other players to steal their supplies, a random stranger may become a close companion and friend, and you may join others to hold-out a building or city, or continue moving across the land to scavenge for items and survive. This is all just another day in the world of DayZ.
Players start with a basic neutral player model, but have an unseen set of 'humanity points'. Killing other players, for example, lowers humanity, while patching other players with bandages (done to specific parts of the body as inflicted damage can potentially bleed out the player if not treated) adds humanity points. At a certain point your character model may change to a 'Bandit' model, or a 'Hero' model. You are the same fundamentally, but your looks can really change how others perceive you… For better and worse.
The game runs day and night in real time based on the server location, has random weather effects (going through a seemingly abandoned village during a dark and stormy night is truly frightening experience), the ability to sneak past the undead (which are attracted to sound and light), with a freedom to approach any situation as you like. You can collect dissembled parts of vehicles to build or fix transportation varied from cars to helicopters. Going exploring, working together to hold-out someplace or take out zombies, attacking other players or plotting to kill or backstab them… All of this is up to you personally.
This game is still in alpha, but thanks to the surprise success of this mod, the developers are working to fix glitches and build upon their foundation with new features such as being able to build tents and camp out, recruit dogs for mainly food searching, adding planes, more servers and a lot more. It is less than perfect in this state, with the lead developer saying the game doesn't have the 'meat' to it yet. That speaks highly of the project as a whole as this apparent 'meatless' version of the product in development is so engaging and up there as one of the finest gaming experiences many gamers may have the pleasure to go through.
You can buy ARMA II & Operation Arowhead for Steam by clicking here.
You can get the DayZ mod by clicking here.
You can read an excellent NeoGAF thread full of info and impressions by clicking here.
We'll bring you more info on DayZ as it develops, as it is looking likely this project may become a full-fledged game.