Left 4 Dead to add older character models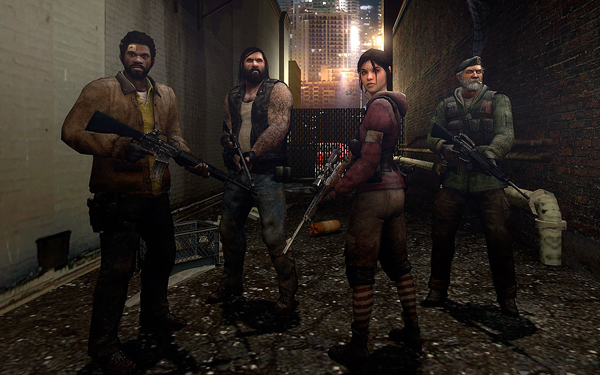 It's a fact that games change a lot while they are in development and often it can be fun to dig through a game's history to find out how early versions of it looked like. It seems Valve, in cooperation with renowned modder "Splinks", is going to give us a helping hand in this, as they are releasing the older models of the Left 4 Dead cast as playable skins.
You can see the models in the image above and, frankly, I think they look pretty good. It's kind of strange for me to see Louis in a dirty jacket and with a beard, but I suppose the apocalypse does that to you. Also, Zoey looks less of a kid in these models, which I appreciate. The skins can be acquired from the Steam workshop right now and you can choose to download each character separately if you want, though, this means you can't get them on the Xbox 360.
Do you prefer the older models over the newer models? Let us know in the comments!
[Source]