Preview: Dying Light The Following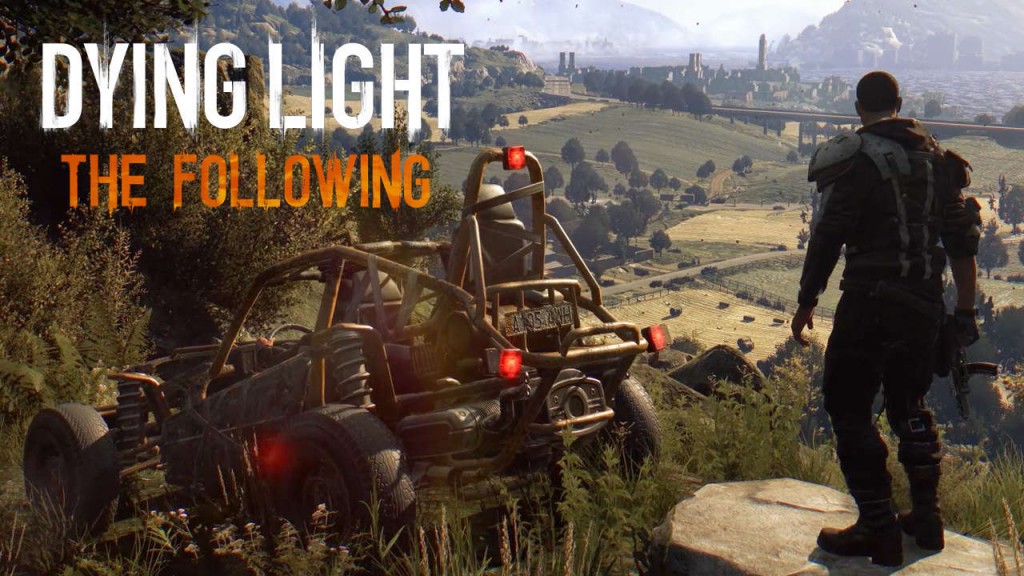 As part of Dying Light's continued growth via free updates and DLC, we're today looking at the game's last piece of paid (and Season Pass)content, The Following. Techland is gearing up to release an expansion-sized piece of content for Dying Light that will introduce new play mechanics and an increased sense of exploration. Apparently the scope of the DLC got so big that they even had to slightly raise the price of the content to cover costs. The decision probably didn't come easily, and it may very well highlight their ambition to send off Dying Light in a substantial way. I got to spend some time with the expansion pre-release, and I'm pretty impressed by what these guys and gals have done.
Post main-campaign, Dying Light protagonist Kyle Crane still occupies Haran attempting to keep his friends and fellow survivors alive and escape the city's viral infested streets. Word comes from a messenger that there are people immune to the zombie virus in the countryside, so Kyle sets out to discover if this tidbit is indeed true. There he learns of a family that prays to a deity called "Mother", who they believe is responsible for their health. Oh, and there's even a prophecy about a man destined to save them (guess who that will probably be). But that's about as much of the story available in the preview, so I won't talk too much about it.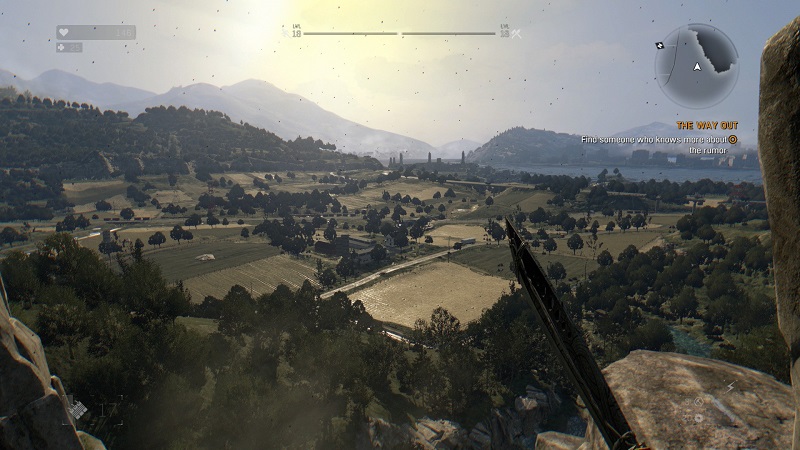 The new map is different than Haran's two-parts seen in the main game as it trades cities and towns for open plains and small villages. The Following throws in your face the size of the new map you're going to be able to explore shortly after starting the expansion as if to say to existing fans "oh yeah, this is all yours to explore". As a fan of the base game, I was anxious to do just that.
Because of the openness of the map, a new means of transportation has been made available to Crane: buggies. Techland has introduced vehicles to Dying Light with The Following, further pushing Dying Light into a FarCry-like mold. At this point, though, Dying Light is more appealing, at least, to me. It's also well on its way to outdoing that series with the inevitable Dying Light sequel.
But how do buggies fare in a game originally designed around parkour and feet-on-the-ground exploration? Surprisingly well. And not just mechanically. I feared the game's performance would dip for me as it did near-launch before updates, but there was nary a difference. Driving a buggy feels solid, and smooth cruising at a solid framerate kept me happy.
To continue riding around the countryside, buggies need to be maintained by fixing or swapping each of their main parts – from the wheels, engine, and armor to mods like nitrous. As with weapon crafting, buggy maintenance is simply done by acquiring resources found within the environment. Gas, for example, can easily be found at sporadic gas stations or extracted from wrecked vehicles. Crashing into too many obstacles (zombies included) slowly causes a detriment to the health of the buggy, so one needs to be careful not to go overboard before implementing enough upgrades. Further cosmetic customizations are also available for those who want to show off their "sick rides" to friends via co-op, and a new buggy-focused skill tree has been added for extra perks.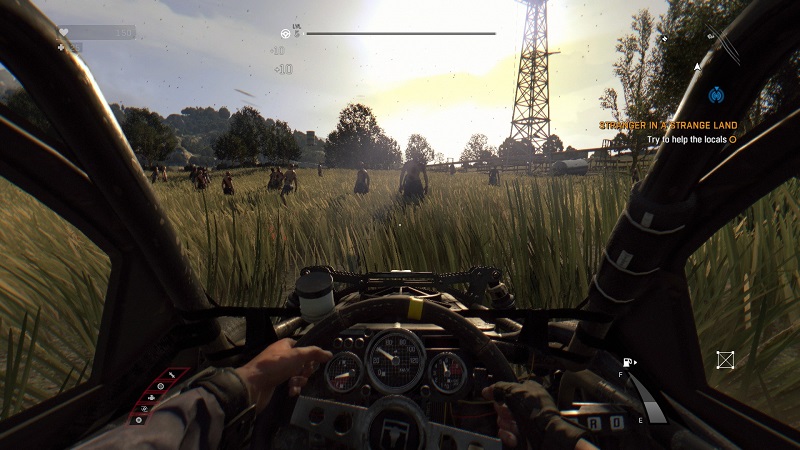 If buggies aren't your thing, you're still free to travel around the map the old fashioned way. With how scenic the new map is, I'd recommend taking a nice walk around to get a full sense for how large the map is. Plus, it's a good way to be reminded of how impressive Dying Light is visually. The whole map wasn't accessible in this preview build, so I hope to see some surprises come full release.
The Following appears to be packed with additional challenges and bonus objectives for the competitive gamer and experience point seeker as well. Buggies alone have Race, Horizon, Slammer, and Carnage challenges. Couple that with the game's existing challenge types, plus the newly announced Bounties, and Dying Light come the release of The Following will keep avid players occupied for a long while.
If you had asked me at the time of release if Dying Light would be one of my favorite games of 2015, I probably would have told you no. At launch, the game personally didn't stand out all too much. It also suffered from some severe PC optimization issues which prevented me from playing at a stable (and non-nauseating framerate). But over time, developer Techland continued to improve Dying Light way past release, to this day even, unlike most studios I've seen. I had hoped their strong post-release support would earn them more recognition, but I haven't seen many others echo my sentiment. If The Following – and their next wave of gameplay updates – are as good as they seem, perhaps they'll receive that recognition they've worked hard to earn.