Wake Up: Still Dreaming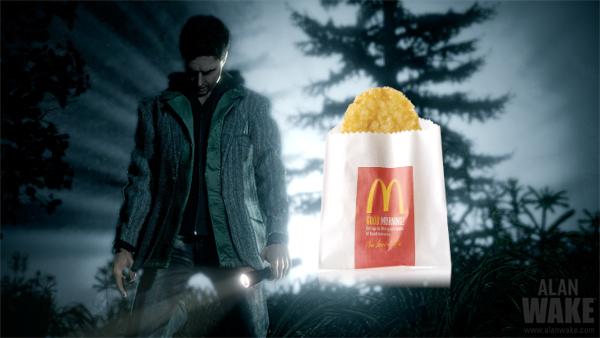 "It's all true. 'It will happen again, in another town, a town called Ordinary.' It's happening now." When Sam Lake tweeted this, along with a link to the blog, "This House of Dreams," I couldn't resist. I dropped everything I was doing, and spent the next half an hour or so reading each and every post, reflecting on every reference made to Alan Wake, one of my all time favorite games. Fans continue to speculate on what this site could mean, and if it could truly be the announcement of another sequel in the series, possibly Alan Wake 2.
Although there has yet to be an official confirmation, the blog is enough to pique any Alan Wake fan's interest, and it definitely shows an interesting direction in which the series could go. However, what has intrigued me the most is this new character, the blogger herself, Samantha.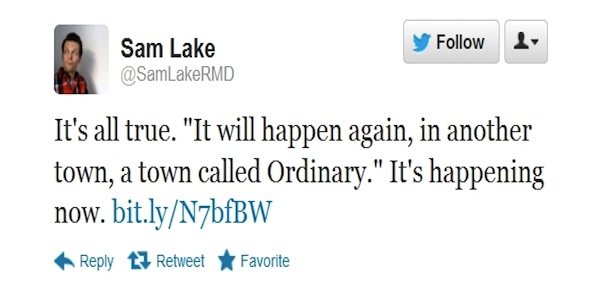 Seemingly an ordinary girl, there isn't really anything special about Samantha at first. However, after finding that familiar shoe box, all hell breaks loose and that's where things get interesting. From all of the clues, and assuming that this blog is hinting towards an actual sequel, I see Samantha's character becoming a huge addition to the series, either as a co-protagonist, an enemy, or even a possible love interest for our trapped hero.
Assuming that her character will be more than an introduction to the next chapter, Samantha already shows many more connections to Zane and Wake than either of the previously introduced characters in the series. And while it's not the first time that someone outside of Alan has had a run in with the Taken, throw in the fact that she's the keeper of the magical shoe box, and has had visits from both Alan Wake and Thomas Zane, and it seems like there has to be much more in store for the ordinary girl from Ordinary. In the aftermath of visits from both sides of the spectrum, however, it remains to be seen if she could help bring Alan out from the darkness, or if she could be cooperating with the darkness, dragging him back down.
On the surface, Samantha seems about as plain as they come, but as I read the blog, I realized there was more to her than met the eye. Seemingly everyone is trying to get their hands on her, whether it's the Taken, Alan, or Zane, and I can't accept that her finding the shoebox was just dumb luck. She's a fighter, and in a line that so clearly shows that she could step up and be a hero on her own account, I think it's a great foreshadow for what's to come.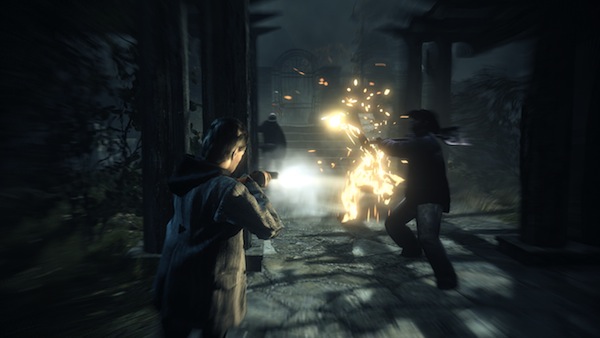 "One thing is certain: this is my house, and I won't be frightened away by ghosts or shadows. This is my house and I will fight for it if that's what it takes." With similar conviction to Wake, and as a defender of what she believes in, she will most likely be pulled into this fight, by either him or Zane, as an ally to the side of the light. This theory is mostly supported by the most recent post (on July 29th, 2012), where Thomas Zane revealed himself to Samantha as the man in the photos, and the writer of the poems that she'd found.  He told her about the eternal battle between the Bright and Dark Presences, he and Jagger, and it seemed almost as if her side had already been chosen, seeing as she felt a "feeling of hope." As someone who I don't believe has been in contact with anyone but Wake (and doesn't even exist anymore for that matter), Zane showing himself and explaining the ongoing war under Cauldron Lake to Samantha could show that, like Alan, she has been chosen.
In addition to being his partner in battle, we could also see Alan's loneliness turn on him, and it's possible that we may see Wake fall for Samantha. Being as much of a human as I've ever seen a video game character be, it could be an interesting twist. It would be very understandable to find Alan falling for her, despite his entire journey being about his wife, Alice, as the amount of time could be lost in the Dark Place. In what would be sure to add layers to Alan, it would be a lot of fun to see Wake start to care about himself, for just a moment, instead of his wife, or at least be tempted to. While his wife seems to think he's been dead all this time, it wouldn't be too hard for feelings like that to slip by.
Despite the overwhelming effect that Thomas Zane had on Samantha, it's possible that the Taken may be able to take her to the side of the Dark Presence before she has a chance to join the battle for light. It's no secret that the Taken are after the shoebox, as whoever made that mysterious call said that what was happening to her "had happened before, elsewhere" (Bright Falls?) and that there were people willing to do anything to get their hands on it. That begs the question, then why when the Taken had broken in, did they not take the shoebox… or did they?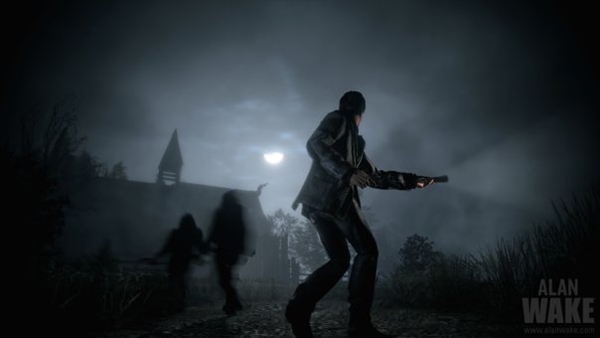 It's possible that Samantha was what the Taken were truly after. Soon after Samantha returns home from the hospital, she finds the shoebox again, only this time; it's filled with an array of new poems, and a bulky, old fashioned clicker. The odd thing with this clicker, however, is that unlike Alan's, this one turns the lights off, which could be foreshadowing of a major showdown between Samantha and Wake, Dark vs. Light. The dream of Zane could have been a visage, with the dark presence taking his form, allowing it to ease its way into Samantha's comfort zone, leaving her more accepting of its presence. With the Darkness having its hold over her, Zane has his soldier in Wake, Jagger now has hers in Samantha.
Could we have been reading the series of blogs from an "Apprentice of Light," or could she be the new vessel for the Dark presence to use against Wake in its efforts to put an end to this battle once and for all? Or maybe Samantha's entire blog won't have any bearing on the game and is just hype; teasing us all until the official announcement for the next game in the Alan Wake series is made? One way or another, I'm just hoping that we get some official news soon, and I'll surely be checking back for the next blog entry.
If there's another Alan Wake related topic you'd like us to cover in a future "Wake Up" column, let us know in the comments below!