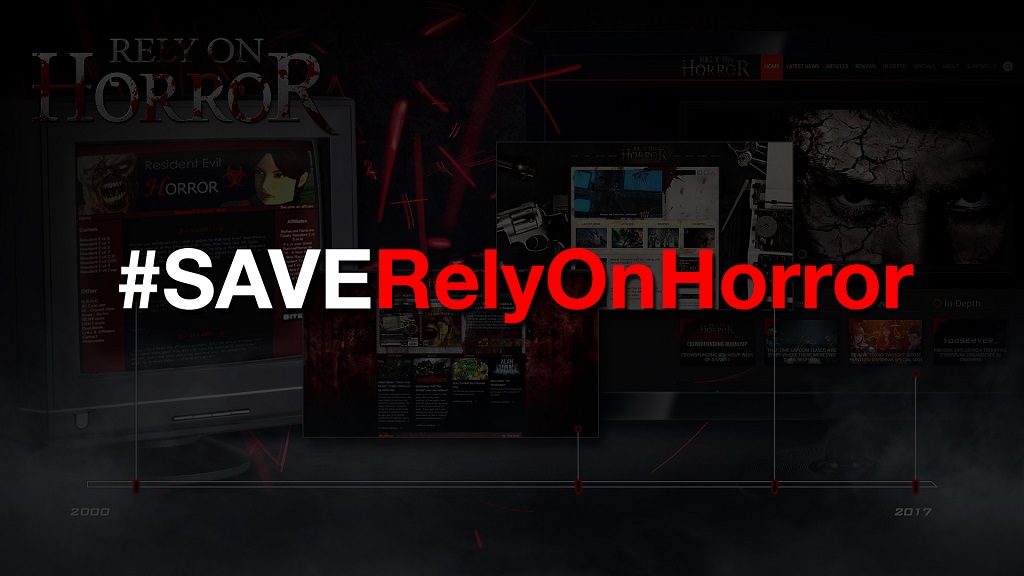 Fellow readers and fans of Rely on Horror,
2017 was a difficult year for us but we wanted to thank you all deeply for sticking with us. Perhaps you didn't sense anything was wrong. If so, then that's a testament to the outstanding job the team has done to keep our struggles a secret. The truth is that we need your help.
Running a niche independent website is not easy or cheap. If we're not soon able to pull in more income to cover the costs, we may sooner or later come to a point where we cannot guarantee the quality of the content expected of us — we would close the site prior to that happening.
This outcome sounds a bit harsh now, but first let me say that this is no fault of our readers. Site costs such as server fees, design updates, hardware for coverage, software tools, our contributor rate, etc all add up. Advertising revenue just doesn't cut it. Big events like E3 or Gamescom, where we have regular attendance, are becoming increasingly difficult to finance as well; that's not to mention the non-stop work such events require from our team on a mental level. We're struggling to keep up.
Since our founding in 2009, standards have raised and practices evolved; online journalism has become a respected career and this work became less and less of a hobby that you can dedicate yourself to without compensation. Our dedicated team works hard daily to keep Rely on Horror a major destination for horror gaming fans. I have put all I can into payment systems to support this belief. If you're a regular visitor, you may have noticed extra ad placements — these help support our extremely modest pay-per-view system which gives a contributor one dollar per 1000 views on a published piece. It's peanuts.
This is where our Patreon crowdfunding page comes in. By meeting just our $200 a month goal, we can guarantee the start of a flat rate compensation rate per post in addition to what we have in place now. This would be a huge motivational boost for our team of amazing writers, which maintain our high quality standards and the ambition to keep the site where we all want it to be. Our primary goal is to comfortably afford to keep the site running and take care of our team. If we meet additional Patreon goals, we'll have the resources to grow and produce even more content. And everyone who supports us along the way will get exclusive rewards as our thanks.
Our financial situation is very serious and has been a constant source of anxiety. Certain members of our team, past and current, have been on the edge of burning out (or had to move on entirely) due to the demands of maintaining this website on a high level. It's an unfortunate situation, but it's a reality for us.
We don't mean to worry you; we'll always do our best to keep this site alive and kicking, but you can personally help us a lot by sparing a dollar (literally just one dollar) a month — $12 a year —  and contributing to our Patreon. Together we can continue sharing our passion for the horror genre! Please #SaveRelyOnHorror.
Help fight the uncertain future of Rely on Horror by supporting us today at: https://www.patreon.com/relyonhorror (Patreon accepts PayPal and all major credit cards). A big thank all of our existing patrons as well!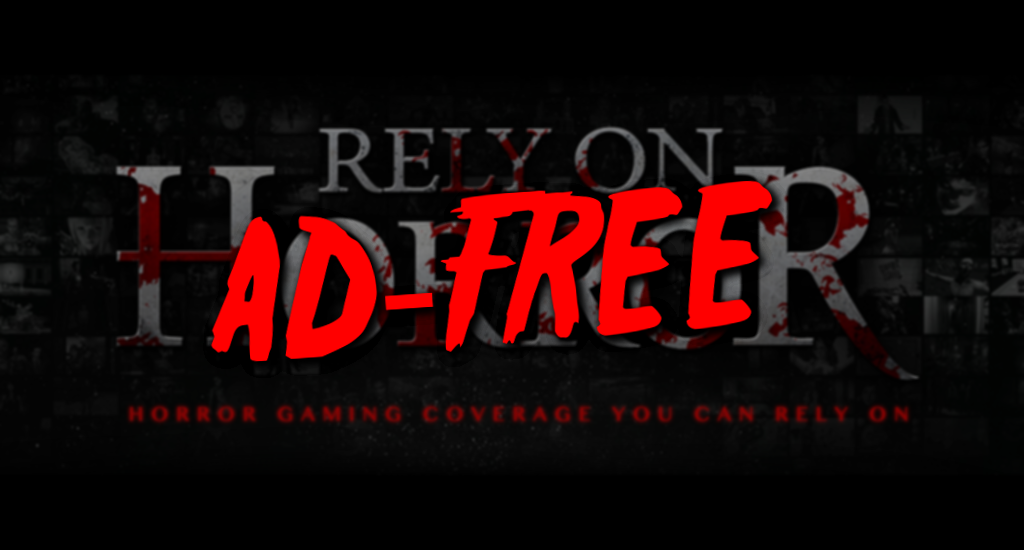 All Patrons, regardless of the amount pledged, will receive the following exclusive rewards for being a supporter:
Ad-free site browsing
Exclusive Horror film commentaries
Invitation to a monthly Google Staff Hangout
Exclusive Discord Role
Early access to Youtube shows
Automatic Entry into Eligible Site Contests
A Thank You on the site
Inclusion in our weekly newsletter
& More!
Please also help us spread the word. Share this post. Use #SaveRelyOnHorror on social media. Tell your friends. We're relying on you all!
Thank you,
Dominik – Founder
Editor Update: We have since reached our first goal and thensome! Thank you to everyone that has contributed to keep the site online. We appreciate all of your support, and we look forward to reaching our other goals so that we can focus on growing!
Editor Update #2: We've since dropped just below our first goal. All contributions, even just at $1 a month, are greatly appreciated. Please consider supporting us if you can, as our first goal is merely just the start of what we need to comfortably continue.