E3 2014: H1Z1 aims to redefine Early Access alpha quality and meet player expectations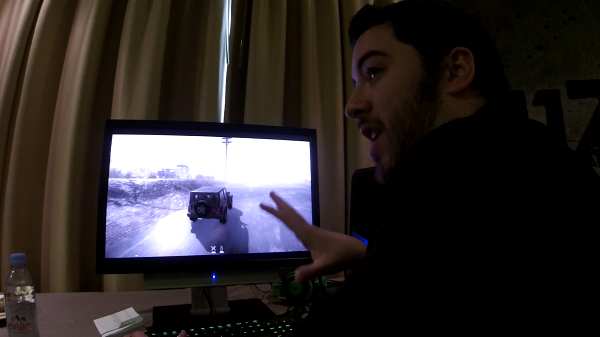 H1Z1 is the next openworld survival game to hit Steam Early Access. Amidst established competitors like Rust and DayZ, Sony Online Entertainment is hoping to stand out by launching their game at a point that they feel will put it above the rest. Speaking to H1Z1 designer Adam Clegg, we learned a little bit about SOE's release plans, and how they aim to redefine the definition of alpha and beta builds on Steam.
"There's two things that I like to say that we learned from our players the most – one of them is we've learned what they want in the game. The second thing we've learned is what they expect," Clegg explained.
"If we launch the game with things that aren't in there, that they expect, it's not gonna be a good alpha for us.
"We want a really polished alpha build. When you go alpha …  it has to be beta quality," Clegg told us. "If you go beta, you have to already be launch quality."
Clegg then went on to tell us how releasing H1Z1 in such a polished state will prevent players from feeling disappointed that they can't do certain things and ultimately help them focus on how to improve the game, not fix it.
"I think it's gonna be really awesome when we do go early access and the build is so polished for an alpha and all these features are fully fleshed out that players won't have to jump over these hurdles. The game won't be disconnecting on them; they'll be able to save their server persistence. They can help us develop the game easily without having to jump over these hurdles if we have a polished alpha build."
As a fan of DayZ, I am very much looking forward to playing H1Z1 and letting the two games compete for my heart. Competition is healthy, and I'm sure it will lead to improvements for both games.
H1Z1 has a firm release date of "when it's ready". Check out the full guided demo below.