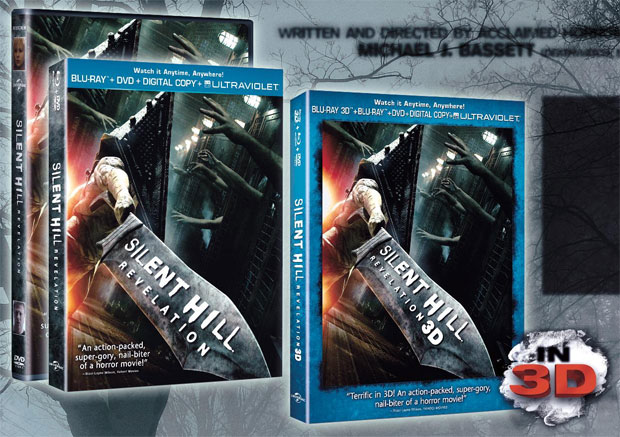 Silent Hill Revelation 3D  is set to hit stores on February 12th, 2013. The film will release in three different retail versions: 3D Bluray Combo Pack, 2D Bluray Combo Pack, and basic DVD. Digital download versions will also be available on the same day. Preorders are currently open on Amazon.
Sadly, this announcement comes with no news on the releases' potential bonus features. Hopefully director Michael J. Bassett's past tweet about an audio commentary suggests that we will see one as a special feature–deleted / extended scenes would be nice as well.
While I did not enjoy my time watching Silent Hill Revelation 3D, I am looking forward to picking this release up. Yes, fanboy compulsion requires me to buy this even though I disliked the film, but I'm hoping that some bonus features and a re-watch will tone down the immense disappointment that I had after I left the theater some weeks ago. I don't think that I'll ever say that Revelation is a good film but accepting its goofiness will definitely help me enjoy it in some ways.
[Source]