Resident Evil WTRC Director Teases Code: Veronica Sequel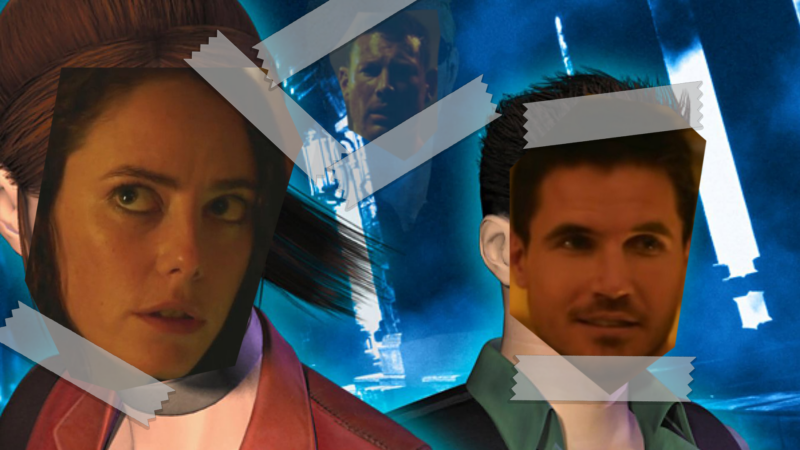 With only 21 days left (at the time of writing) until the release of Resident Evil's new film reboot, Welcome to Raccoon City, the hype is ticking further and further up. Director Johannes Roberts has been doing a number of interviews regarding the new film, with the latest one being with SFX magazine. We haven't gotten to see the full interview, but Gamesradar published a snippet focusing on his thoughts for a potential sequel:
"Over these last few years, there's been a change in how computer-game adaptations are made and perceived, and about an audience that was going to see it, there was always the thought process that gamers don't tend to come out to the cinema, and you need to appeal to other audiences. This movie's concept is to be a scary, standalone movie that should really appeal to a broad audience. What was interesting was how seriously we can take the IP that it was based on.
"I am obsessed with the fourth game, I could very much see that becoming part of the next installment. There's a lot of interesting lore and tiny details that we have brought into this movie, but would be amazing to expand on. There are characters that we didn't use in this game that we would love to expand upon in the next movie. There's also a different side of Resident Evil with Village and Resident Evil 7, where it's a much darker, more horrific world. It would be great to look into that side of things as well. There's definitely been conversations. We've really created some iconic characters with Chris, Claire, Wesker, and Leon. Hopefully it's the beginning of a whole new chapter."
Now a lot of people are taking this as a reference to including elements of Resident Evil 4, but I'm pretty sure that's not what he's referring to. It isn't out of the question, obviously, but in terms of being a "fourth game", Code: Veronica is what actually fits that bill (discounting Survivor, there's zero chance he's referring to that), and we've already seen several references to it in Welcome to Raccoon City's trailer. The Ashford twins Alfred and Alexia appear in a recreation of their iconic (and creepy) projector film scene from Code: Veronica, which Roberts explained in an interview was a scene he loved so much he actually "used a little tiny shot" from the actual in-game cinematic (we're betting it's going to be the shot of the wingless dragonfly being devoured).
I'm not sure what lore from Resident Evil 4 could possibly have been "brought into this movie", as (and I'm not trying to be snotty, I promise!) it has zero lore ties to the events of RE1 or RE2. Even with the strange retcon that Nemesis was inspired by Las Plagas, there still isn't a whole lot of "interesting lore and tiny details" that could possibly impact any story set in Raccoon City. I could be totally wrong, and we'll inexplicably get a name drop for Saddler and Krauser, but that seems like a huge stretch in the face of the existing evidence that points to Code: Veronica (which is a game many fans still complain is the "true" Resident Evil 4), and has many direct ties to the first game anyway by way of linking directly to Chris, Claire, and Wesker.
Resident Evil: Welcome to Raccoon City releases November 24th exclusively in theaters. You can check out some of our trailer breakdowns here and here.
[Source]