P.T. Isn't Being Taken Away from You (Update: Konami Confirms)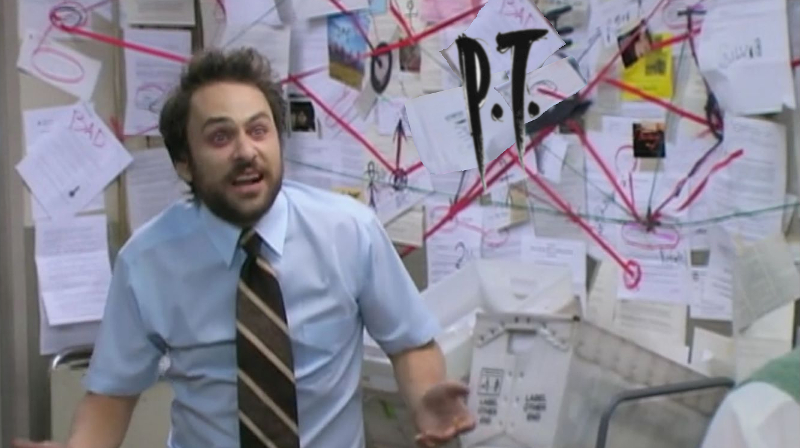 Over the last few days, the internet hyperbole machine went into full force, setting its target on Konami and P.T. — the demo for the canceled Silent Hills. A claim from the Silent Hill subreddit suggested that Konami pushed a 1.01 update to lock the game for those who have it downloaded. This is a hoax.
The source of this whole drama comes from Reddit user PopulusTrichocarpa, who prior (and after) their post stating that they could no longer play P.T., only posted codes messages on the Silent Hill and Metal Gear Solid subreddits. Their latest message is coded in Base64 and includes a Metal Gear-themed codec image with Del Toro and Norman Reedus in it, with coordinates to a house in France (???) in it. The username "Populus Trichocarpa" is also of that of the first tree to have its genome sequenced; Its gene model #? 204863 — a string of numbers said out loud in P.T. Folks, it's elaborate, but literally, anyone can do this after having read about the game's many complex hidden messages. It's merely a matter of walking backward and finding new ways to make references to known-details.
For those unfamiliar, both the Metal Gear and Silent Hill subreddits are plagued by occasional users who still somehow believe that either Death Stranding is Silent Hills or that Kojima and Konami's falling out has been an elaborate ruse all along. If you thought flat earthers were grasping at straws, take a deep dive into what constitutes as "proof" Silent Hills lives. The comments in this thread about t.a.T.u. artist Lena Katina's Silent Hill fan song are hard to read.
Many of these conspiracy theorists congregate on the Subreddit NeverBeGameOver, which, by its own description, is supposed to be "a place for Metal Gear fans to store their theories and ideas for hidden content within the game (such as chapter 3, nuke ending etc.)." Instead, you'll find many desperate attempts to find meaning in the meaningless, from over-analyzing Hideo Kojima's tweets to linking fake ARG sites. Remember that whole Black Hound nonsense? Yep, another troll job. Someone even parked the domain 204863.com four years ago, which is still brought up to this day.
Yes, Konami deserves a lot of criticism for past actions and how they've treated their workers and IP. No, they didn't take away P.T. from you this week if you have it installed. Turn on your PS4 and see for yourself.
Update: We reached out to Konami representatives and have confirmed that this is indeed a hoax. Carry on.