Friday the 13th Single Player Mimics The Movies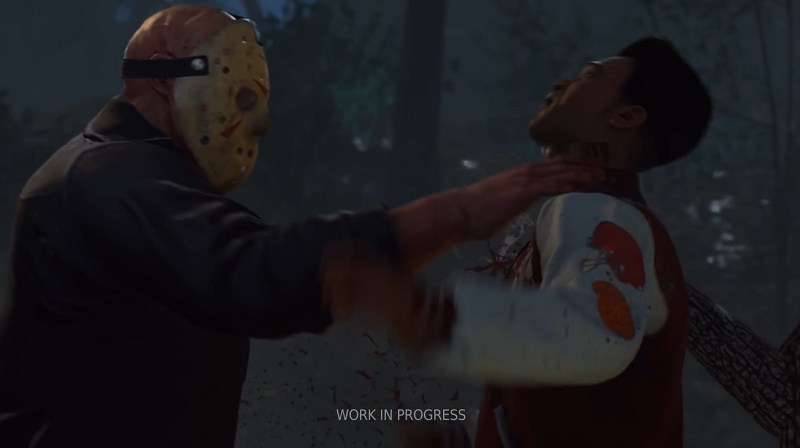 Until now, Friday the 13th: The Game has been an asymmetrical multiplayer title without a narrative. With the upcoming Single Player Challenges mode, the game is about become a lot more like the movies. Gun Media today released a new video that shows off the tutorial for the new mode, and it's a tiny slice (don't pardon the pun) of what could easily be a scene from one of the movies, featuring two dude bros begging to get stabbed.
The video shows that Single Player Challenges will feature unique scenarios where counselors are going about their business while killer Jason watches from a distance. While the mode in its entirety shouldn't be thought of as a connected single player campaign, it will offer up a variety of challenges where Jason must dispatch of counselors in situations like one may find in the movies. The video suggests that these challenges will have fully voiced counselors and context sensitive kills.
Single Player Challenges will come to the game sometime within the coming months as a free content update for the game. According to the roadmap, a demo / teaser should arrive first.