Doom Eternal Has a Big Problem
id Software's sequel to the DOOM 2016 reboot will arrive next year, and publisher Bethesda is in full swing on the game's promotion. Today, the official DOOM Twitter released an image of the DOOM Slayer, the gruff silent protagonist of the series, as he will appear in DOOM Eternal. Dubbed "Slayer 2.0," the image gives us a look at the dude's new digs, and while he's looking as brutal as ever, id Software and Bethesda has made a grave mistake.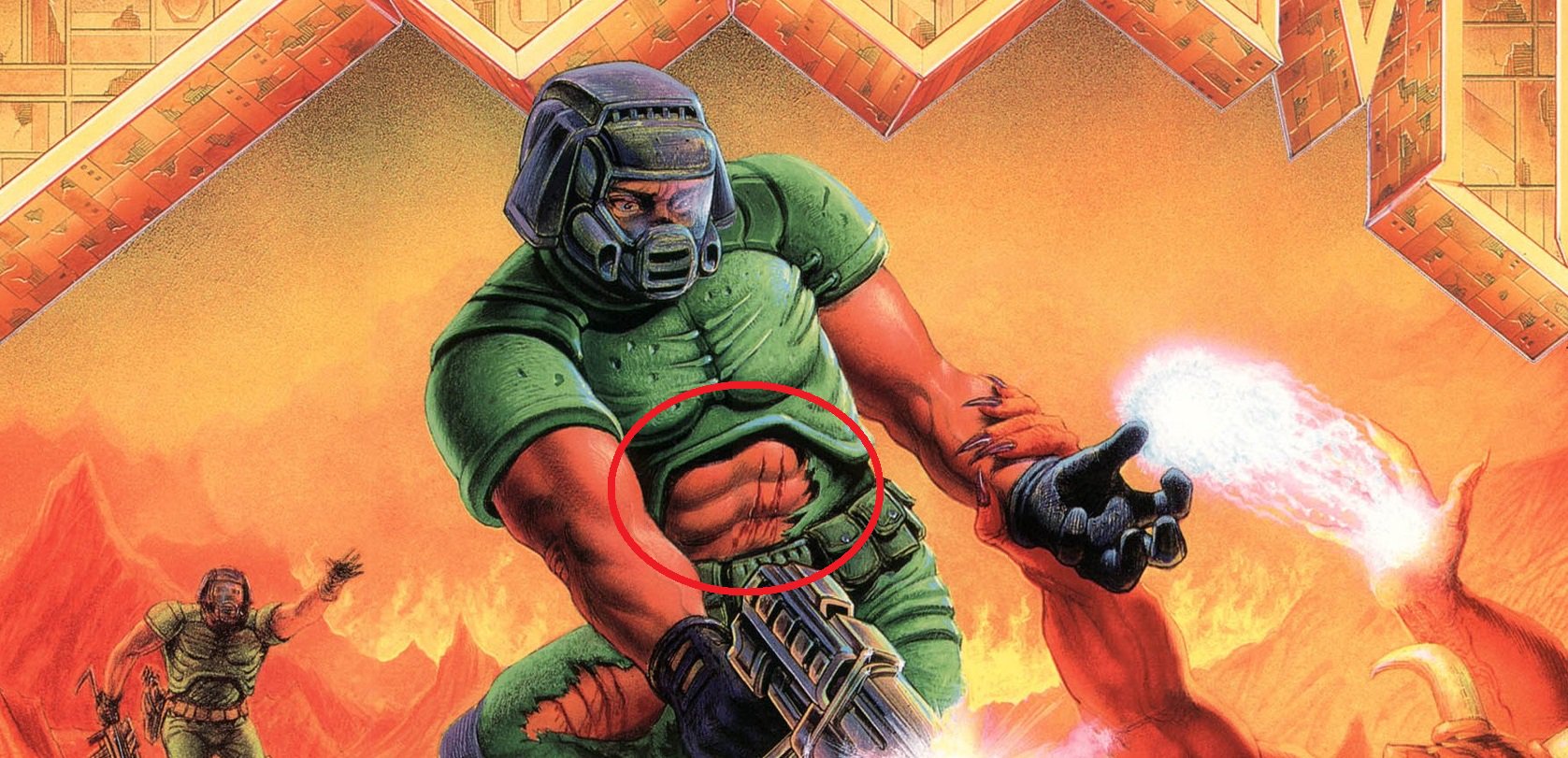 In addition to being known for his brute strength, ever since the original DOOM released in 1993, the slayer has also been known for his impeccable abdominal muscles. This Slayer 2.0 design (as they so call it) is not only an offense to the legacy of the series, but the Slayer himself. Many of us DOOM fans grew up with those abs. Those abs were a symbol of righteousness in trying times. Each tense mountain of flesh, neatly composed like a half-pack of King's Hawaiian bread, were reminders that the sheer inner strength in all of us could prevail against evil. Instead of wowing fans with fully-rendered abs with dynamic sweat beads, id thought the best way to strut the capabilities of the new id Tech 7 graphics engine was to cover the Slayer's midriff like some prudes. What happened to DOOM being provocative?
This is what we're missing, fellow DOOMERS. Will you stand for this outrageous omission?