Review: Silent Hill Book of Memories
Silent Hill Book of Memories is a strange creature. Some call it an abomination, others, a harmless spinoff.
What there is no denying is how different Book of Memories is from its sibling games. Spawned from a well established–iconic even–survival horror series, Book of Memories surprised a lot of people by being a dungeon crawler RPG with multiplayer.
Stats, floating numbers, attribute bonuses, spells, damage multipliers…the whole nine yards. While Book of Memories' announcement surprised me just as much as others, I was willing to give it a chance as long as it was fun and engaging. Despite Silent Hill being my favorite videogame series, I play a large variety of games. What I wanted most from this game was for it to be fun on its own merit, while honoring the series' roots. After spending quite some time with the game offline and online, I can confidently say that I'm pleased with the end result.
On the surface, Book of Memories is a stylized dungeon crawler with a Silent Hill coat of paint. Beneath that surface lies fragments of a story that is ultimately affected by your in-game actions. In true Silent Hill fashion, the story juggles supernatural and psychological themes but in a new, although familiar way.
Book of Memories is a game about perception of one's own reality. Given the Book of Memories on his or her birthday, the player created protagonist gains the ability to change reality in his or her favor. With such a power comes consequences–the first being cast into the Otherworld to fight off the town's projected enemies.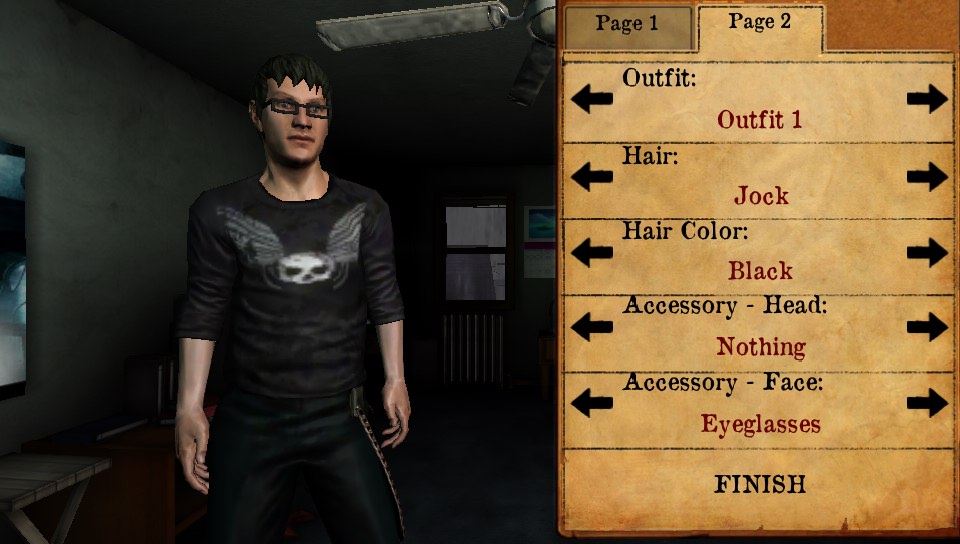 Five character classes can be chosen at the start of the game: Jock, Preppy, Goth, Rocker and Bookworm. The classes are based on typical teen tropes and can be called cliched, perhaps insulting to a few, but they fit with the game's (and I mean game in the sense of a spinoff having its own identity while honoring its legacy) whimsical nature, stemmed from Wayforward's well known affinity to animated and stylized titles. In regards to the voice acting  there is a lot of it. Each character class, male or female, has a unique voice. It's pretty impressive.
Character customization is something to be desired, but it shouldn't be too hard to get your character's appearance to your liking. I would have preferred a better variety of clothing as opposed to accessories; I don't accessorize. Call me boring, see if I care.
Book of Memories' levels are broken into Zones. Each Zone is themed after a chapter's "elemental": Fire, Wood, Light, Water, Earth, Blood, and Steel.  Each Zone contains a primary mission provided by Valtiel, servant of God. Zones are comprised of randomly generated rooms that contain either non-specific enemies, a puzzle piece that needs to be unlocked through battle, loot, a shop, bonuses, or a unique scenario in the form of a Forsaken Rooms.
Depending on which world the Zone is from, the aesthetic changes to match. While I would have liked for the Zones, and the game's graphics overall, to be a bit more detailed and use higher resolution textures, the game is pretty darn pretty. Vibrancy is what this game excels at. I commended Downpour's use of vibrancy as well–Argento horror lighting works too, guys. One fear I have is of eventually tiring of the game's room designs. The environments are detailed enough to provide a lot of variety, but with never ending Zones, things may start to look stale.
As an RPG, Book of Memories may appear to use face value elements of the genre, but actually employs numerous interwoven layers. Karma is the main element that will define your character's abilities. Karma is split into two categories: Blood and Light. Whichever side you fall onto, enemies of the opposing affiliation will receive more damage and drop the Karma essence you're aligned with. It takes a bit of getting used to to understand the important role that Karma plays in this game.
Karma comes heavily into play during multiplayer. Players can either fight for their Karma or ration out the enemies in order to be courteous. Karma flipping, a skill that changes the Karma of enemies within your vicinity, is a vital skill online and off. Be sure to play with those you trust.
The typical elemental bonuses like Fire overcoming Wood, Fire being weak against Water is a part of this game as well. Character attributes can be boosted by equipping various Artifacts found or bought through the in-game store. Artifacts can increase and lower stats, so thoughtful combinations is a necessity.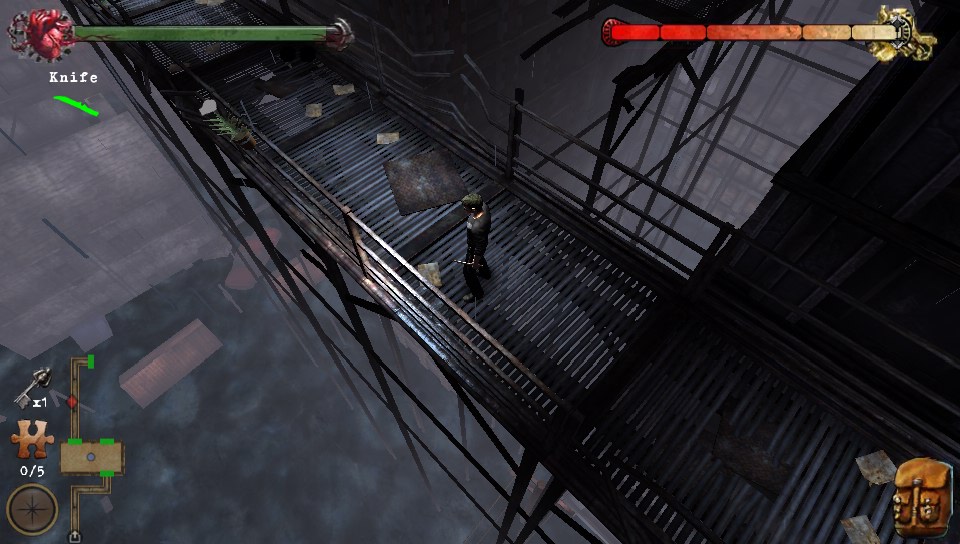 Book of Memories has a whole lot of weapons, melee being the majority. Each weapon has its own effectiveness toward an element–something that I think the game could have done a better job at telling you from the start. A small complaint, but I underestimated how RPG this RPG was, and more explanation would have helped.
Each weapon can be upgraded by increased use. It's a slow level building system but one that lets favorite weapons become stronger over time, giving them more than just a sentimental value.
Book of Memories can be enjoyed either alone or with "friends". I put an emphasis on friends, because this game will put you at arms with your buddies because of Karma and loot. While this does bring a sense of morality to online, it backfires in an annoying way. The fault lies with character notes and keys being exclusive to the person who picked them up. If you end up playing with some jerk online, he or she can easily halt Zone progress or hog note collecting.
Multiplayer might be a necessity as the game's difficulty picks up. Grinding is an alternative, but replaying an old Zone to prepare for a new one, may feel a bit tiring, especially if you're doing this just for a useful weapon. This is why access to the game's shop should be given within the main menu.
If you're expecting a traditional telling of a story in this game, think again. Book of Memories story is explained through TVs and Notes found within Zones. The story unfolds from afar even if your character is the one within a particular event. Memories are discovered through a looking glass–one formed by the powers of Silent Hill.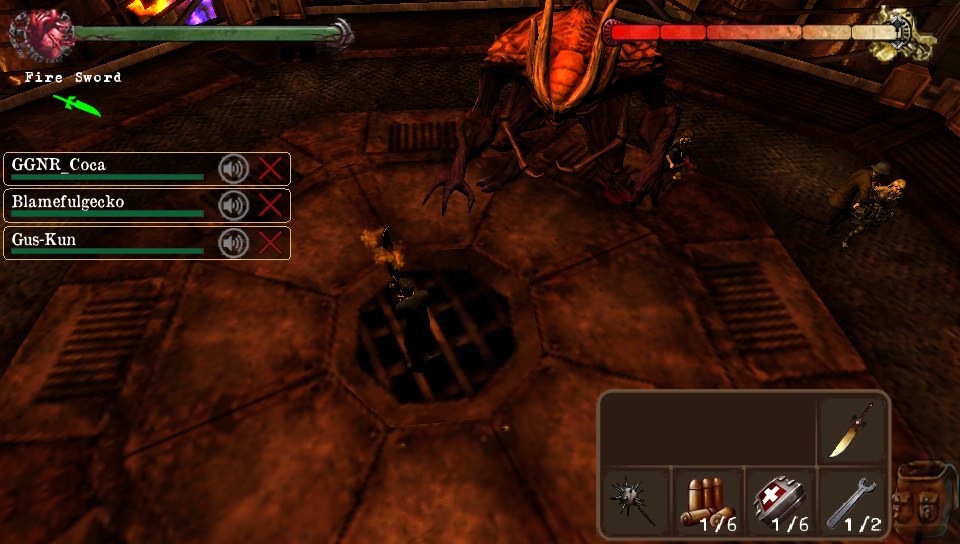 As I've mentioned before, Book of Memories explores the complex theme of personal reality based on individual perception. Is the protagonist changing reality or changing how they see it?
One can even say that the concept applies to you, the player of this game. Perhaps we're supposed to think about our own perception of the game. Is it truly an RPG or is that how we, as the player, see it (of course its an RPG but I'm sure you get my point)?
Reality is what we tell each other it is, after all.
This theme rings true with the Silent Hill series and is at the forefront of Book of Memories. I have a personal interest in this theory prior to the game, so it was especially captivating. In a meta quality much akin to Shattered Memories, the game seems to interact with the player on a level that's not dependent on in-game actions. It almost has a message to those who want to see it.
Perhaps I'm digging too deep, but that's what I want from a Silent Hill game. I want it to get me thinking of underlying subtext. Book of Memories does that on top of its addicting gameplay. 
While I do find Book of Memories a charming love letter to the series, it's not without its flaws. Technically, I haven't run into any noticeable bugs aside from one out of several multiplayer sessions freezing the game, and players suddenly disconnecting from my game, but I can't confidently say that the cause was the game itself.
Loading screens: you'll see these for longer than you'd like. Loading a Zone takes a bit too long for comfort. I feel that it could have been better optimized so that waiting time could have been reduced.
Multiplayer, while fun, contains a few flaws. For starters, having to run to a save room before quitting prolongs the process of getting a match going. It begs the question: why isn't coop a drop-in anytime system? This type of gameplay lends to drop-in drop-out coop a lot more than a lobby based system; at least to me it does.
If a friend accidentally drops from the game, you either have to exit out and lose your progress, or make another lobby once you have found a save. This does not make multiplayer a portable friendly experience.
Next up, which I've mentioned before, is the ability for players to grief during online play. I believe that Key hoarding is something to worry about. Sure you can kick them if they're not being a team player, but sharing keys would be preferred.
As for good teamwork during online play, I found it quite puzzling that map markers can not be shared by online players. Using it for personal reminders may be useful, but online use makes a lot of sense. Directing other players to a specific room, for example.
Again, I feel that the game's shop should also be accessible from within the protagonist's bedroom. It's a bit of a hassle to load up a zone and run past monsters and traps just to buy some items.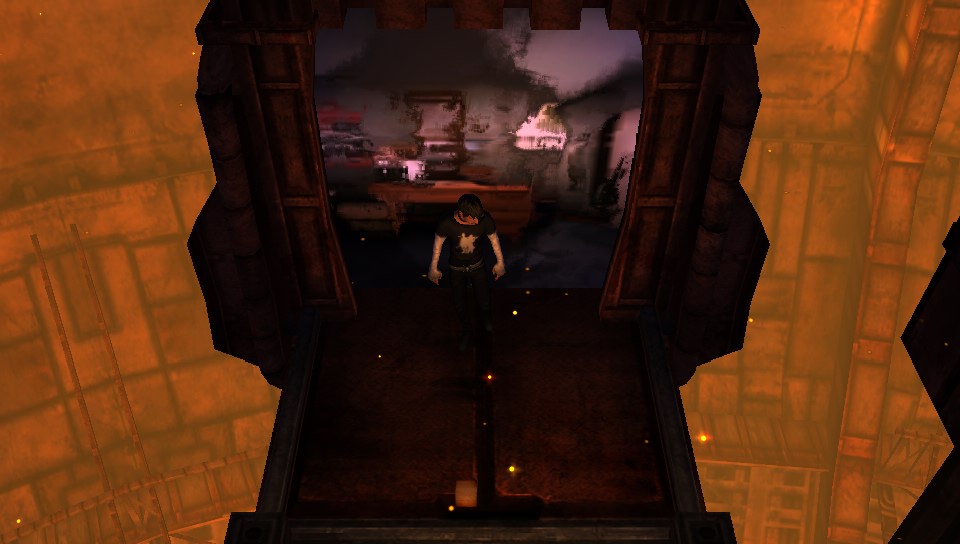 Numerous but minimal complaints aside, Silent Hill Book of Memories remains an addicting game that may look wrong to Silent Hill purists, but still feels right. It may be a different experience on the gameplay side, but the Silent Hill spirit is there—enough so that many fans of the series will find something to like.
A nice balance between survival horror limitations such as weapon durability, scarce resources, and a limited inventory system coupled with RPG elements, makes Silent Hill Book of Memories a surprising treat. Regardless of my support for the game, I did not expect to like it as much as I did.
I'm sure there will be those who will hate it solely for what it is not, but that's their loss. There will be no rewriting necessary for me to enjoy this game.
8/10