The party has already started in this Japanese DmC trailer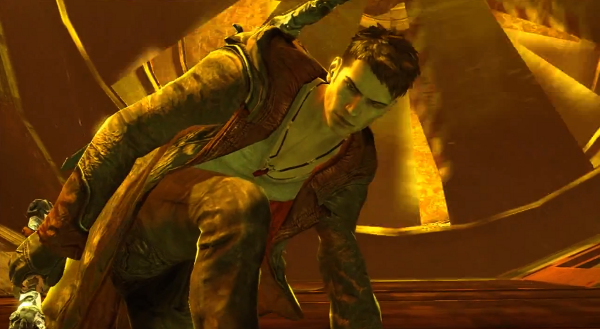 Famitsu has uploaded a new gameplay trailer for that game with the controversial hair. The clip shows off the game's morphing environments and environmental text projections. These projections seem to highlight themes and assist the player–calling the player fat is also a possibility.
Dante's skill set is shown off as well as his ability to interact with the fractured environment; it's all things we have seen before but new footage is welcome in my book. I have been pretty vocal about my anticipation for this game. Here's hoping my faith won't be misplaced once the game releases this January.