The Last of Us could've had only female infected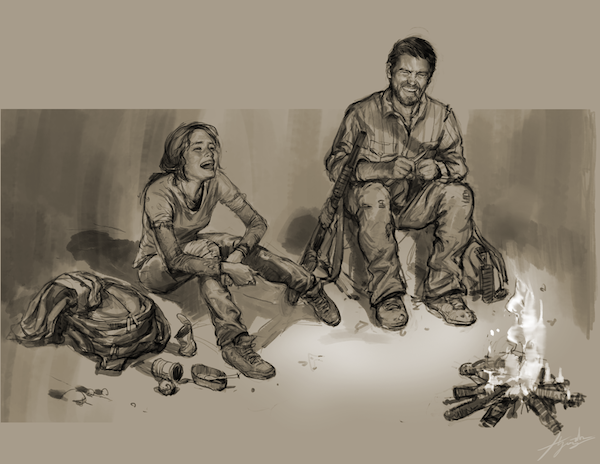 The Last of Us is one of those gems gamers get that's seen as a crowning achievement in a given console generation. The universally acclaimed title continues to captivate players around the world, and with it being out for a little while already, it's time for the developer behind it to shed some light on the game's actual origin. And Naughty Dog has done just that.
The game's creative director, Neil Druckmann, has revealed that he originally decided to go through with the idea while he was attending college. One of his professors knew George Romero and assigned his students to come up with a game concept that the famed director could potentially bring to life. The team lucky enough to have their idea picked up by Romero would then push forward with an actual prototype. Druckmann's initial concept for The Last of Us combined Ico's escort mission structure with a zombie-filled world not unlike the ones brought to life in Romero's zombie films. The main character would have a certain limitation, though: he would suffer from a heart condition, which would then have players taking on the role of the girl he would be protecting as well whenever the hero (a cop) would be unable to physically continue (a protagonist inspired by Sin City's John Hartigan). Unfortunately, Romero didn't go with this concept. But we can already see some traces of what would become the game we now know and love.
Now here's the controversial aspect of the game's origin. One early version of the game, titled Mankind, saw a world ravaged by a plague that turned people into flesh-eating monsters. "Everyone" referring exclusively to women. Ellie, just like in the final version, would've been the only one immune to the plague, tasking players to protect her on your journey to eventually create a cure from her immunity, all while killing hordes of infected women. Just imagine all the thread titles and headlines this would've spawned if Naughty Dog decided to go along with this version!
In terms of pre-release controversy, this would've been Resident Evil 5 all over again!
[Source]