The Evil Within to release one week earlier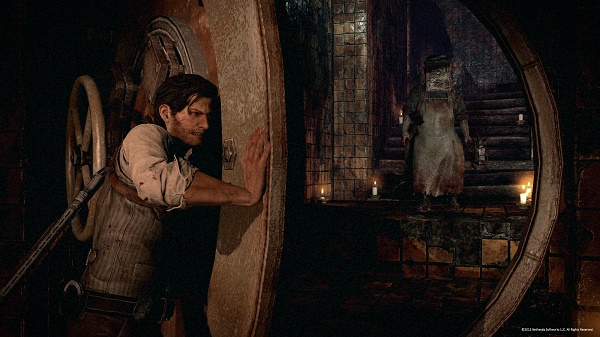 After quite the considerable delay (from August to October), Bethesda is now changing the release date of The Evil Within once more. Previously set to release on October 21 in North America, The Evil Within will now be releasing one week ahead of schedule. Word of the game's new October 14 release date comes from QuakeCon by way of Polygon.
The Evil Within was originally delayed so that director Shinji Mikami and Tango Gameworks could put a little more polish into it. Zack's hands-on preview mentioned that the build which he played was a tad slow on the framerate side, and optimizations were needed. I guess things went quicker than expected at Tango and the game will be able to release a week early. You won't catch me complaining; I can't wait to see what Mikami has in store for us.
If you've not seen our E3 interview with Shinji Mikami, check it out below!
[Source]