The Evil Within extended gameplay video released!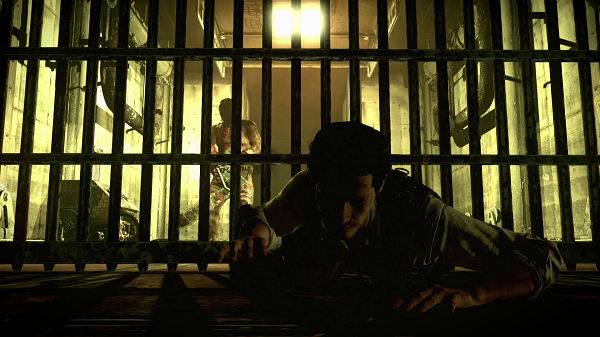 Being what we are, all of us here at Rely on Horror are out of our minds with excitement over The Evil Within, Shinji Mikami's (creator of Resident Evil, Dino Crisis, and lead designer on Shadows of the Damned) new survival-horror game that promises to bring the genre he created back to its roots. The lid has been kept pretty tight on Evil Within so far, with only a few short videos making it out, and none from terribly far into the game. But now we have an official video highlighting 12 whole minutes of horrifying goodness!
I, for one, am beyond in love with the way this game looks–the level of detail brought in from the design team of Resident Evil REmake shows instantly, and the special attention given to sound makes my skin crawl. I'm a sucker for dark stairways and grimy corridors, so I have a feeling I'll be hard to separate from this game.
The clear mix of everything he's done so far, from Resident Evil REmake and 4 style locals and pacing, to the Shadows of the Damned vibe to the gunplay and monster design (from what can be seen anyway), and even the unavoidable pitfalls (Castellanos' leg injury and run-and-hide tactics) bring a wonderful nostalgic Dino Crisis feel to my mind. With Resident Evil 4 being my very favorite game of all time, with REmake a close second, I only wish we knew the release date so I could start counting down the days.