TGS 2012: DmC's TGS trailer is screamy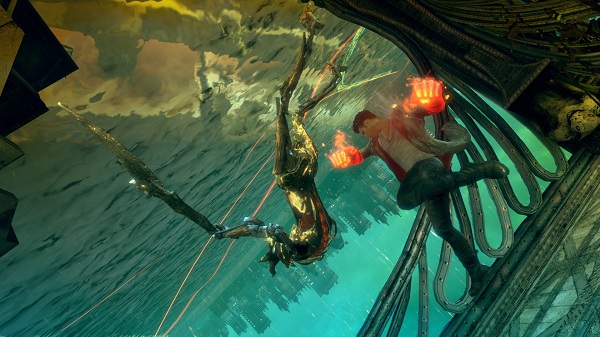 DmC has a new trailer courtesy of the Tokyo Game Show. The trailer is a mash of gameplay, story dialogue, and a Combichrist track that's extra screamy. For some reason the trailer has a lot of dislikes. I guess people are still not over Dante actually having a personality this time. Who would have thought?
Along with the trailer is some concept art of Dante's gauntlet weapon Eryx and some new screenshots that showcase some of the games locales. DmC, like Ninja Theory's past games, uses a whole lot of color to make striking environments. Hopefully this game is more than just pretty. I guess we will find out come January 15th. In the mean time, just dye your hair or something.
[nggallery id=50]