Steam Workshop coming to Left 4 Dead 2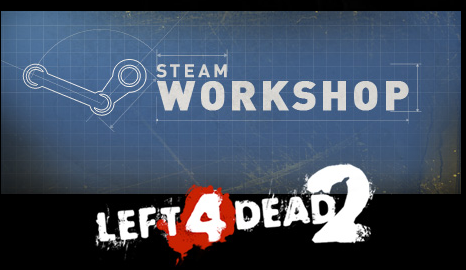 We've said before that one of the best parts about PC games are the mods.  You can play through a game, think you've discovered everything there is to know about that game, and then find new reasons to play through it again with mods.  Sometimes, the mods actually make the game worth playing (Fallout 3, anyone?).
The Steam Workshop is a place where users can browse through, rate and discuss thousands of community created add-ons and even install them directly to your game with ease.  Valve is currently working on making the new, community-created content able to appear in the L4D2 world seamlessly, based on the community's response.
Valve is also creating an expanded scripting tool to allow for a deeper and more varied game play experience, sort of like Mutations.  These can be laid on top of existing maps, or be added to new, community creations.
All of this will be available for PC, Mac and also on Linux, starting next month and rolling out from there.  More details will be available closer to launch.
[Source]