Silent Hill creator expresses desire to return to horror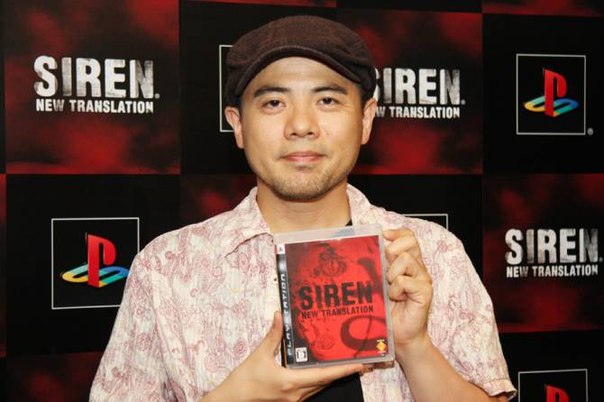 In an interview with Famitsu magazine (translated by Polygon), Keiichiro Toyama, director of Silent Hill, Siren, and Gravity Rush, has expressed his desire to return to the horror genre with a future game. In the interview, Toyama started by talking about how he gathered inspiration from other mediums while creating the original Silent Hill game.
"I never liked the really bloody shock-fest sort of horror film, so I was kind of at a loss when we started out. What I am a fan of is occult stuff and UFO stories and so on; that and I had watched a lot of David Lynch films. So it was really a matter of me taking what was on my shelves and taking the more horror-oriented aspects of what I found. So I really didn't think [Silent Hill] was that much of a horror game, and it was kind of a surprise to me when people told me it was scary after it came out!" said Toyama.
When asked about what kind of game he'd like to make the most, Toyama expressed his interest in returning to horror. "I've worked on horror for a long time," he told Famitsu, "so whenever I work on something different, I can't help but come up with new horror-oriented ideas." He even goes on to say that he can't help but to put some horror elements into all of his games, because he's created games within the genre for so long.
Keiichiro Toyama then vocalized the difficulty of getting a AAA horror game developed. "To some extent, horror is a good match for the 'B' genre, in terms of taking advantage of low budgets for the maximum return and maximum quality. However, we're now in an environment where B-grade titles are simply being priced out of the retail-software market. I think making a pure horror AAA console title is going to be really difficult going into the future. Instead, if I have a chance to make something like Journey that you can complete in two or three hours, but still offers an intense horror experience, I'd love to try that."
Despite my issues with Siren, I'd love to see Toyama tackle the horror genre once more. It's a bit disheartening to hear that he too believes that the industry would not support a AAA developed horror game, but maybe things will change down the line. That's not to say that a smaller budget title can't be unique and terrifying, though. Just look at the indie PC space and all of the excellent horror games that have released. If anyone were to support a small scale, experimental horror game, it would be Sony. And look at that, that's where Toyama works! Let's hope to see Keiichiro Toyama return to the horror genre with his very own horror Journey; fans of the genre would appreciate it.
[Source]