Shadow of the Eternals put on hold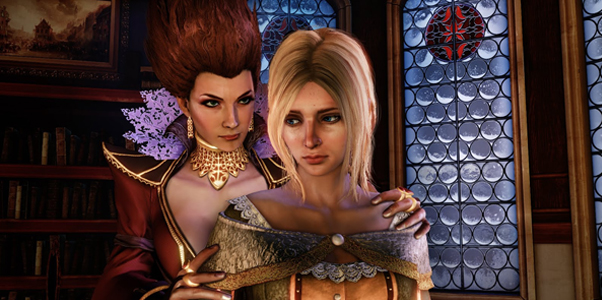 Denis Dyack, Chief Creative Director on Shadow of the Eternals, has said that the sequel-or-something-like-that to Eternal Darkness: Sanity's Requiem has been put on hold for the time being. Dyack and his team have faced numerous challenges in order to get the funding for this game off the ground. Their first Kickstarter failed as controversy swirled the team, dealing with employees from PreCursor games and Silicon Knights and the alleged actions of Dyack himself. The team launched a second (third if you count the original non-Kickstarter crowdfund) Kickstarter, but they didn't come close to reaching their goal. Ken McCulloch, a former employee, was then arrested on accounts of child pornography. Unrelated to the game and business itself, but a terrible situation that didn't do the company any favors.
Dyack also wrote that he and the team feel the game needs a break; they worked on it for a straight year with finances coming entirely out of their own pockets. "We have all agreed as a group that when and if the time is right we will get together and start it up again," Dyack posted on the game's forum–which will remain open so that the fans may continue to have discussions.
Personally, I'm not upset at the news. Some people enjoyed Eternal Darkness: Sanity's Requiem. I did at first, but after completing it for the first time this summer, I was less than satisfied with the title once the credits rolled. The footage I've seen of Shadow of the Eternals didn't grip me, either. Hopefully in time Precursor Games can show off some more off the game once they're better suited to begin development again, with Kickstarter or a publisher.
[Source]