Second SOMA teaser out now, creepier than the first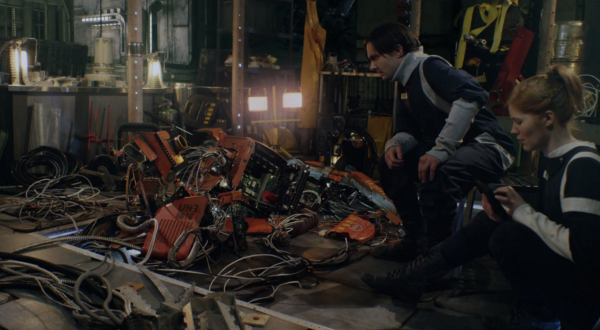 Entitled "Mockingbird", the second teaser for Frictional's SciFi horror game introduces a robot with an identity disorder. Taking the persona of a living person named Adam Golaski, codename Mockingbird is shown being interviewed by a woman that's attempting to discredit the droid's statements. Mockingbird believes that it is a human being named Adam Golaski, even when confronted by the real Adam Golaski. Eventually the droid recites extremely personal information that only Golaski would know, which is deeply unsettling to watch and t0 its interviewees. The item report also states that the droid was seen going through the motions and sounds of "eating" a fellow robot–because it wasn't creepy enough to see a robot assume the personality of a living person.
These SOMA teasers are pretty well done. My mind is already going through the story possibilities of evil AI doppelgangers in a strange futuristic interpretation of Invasion of The Body Snatchers. At least, that's the vibe I'm getting. I guess we'll have to wait until next week when the SOMA teaser site complete's the impending "lockdown". What kind of creepy content can we expect then? I'm excited.
[Source]