Resistance: Fall of Man and Resistance 2 get Greatest Hits bundle this summer
Thanks to a promotional insert found inside Blu-ray copies of Battle: Los Angeles (which also contains a single-player demo of Resistance 3), we now know that the original Resistance and its sequel, Resistance 2, will be getting bundled in a Greatest Hits release expected to hit this summer.
This dual pack will include $10 worth of additional content as well as an exclusive Resistance 3 skin. This bundle will cost you $39.99 and will serve as the perfect way to play catch-up before September's release of Resistance 3.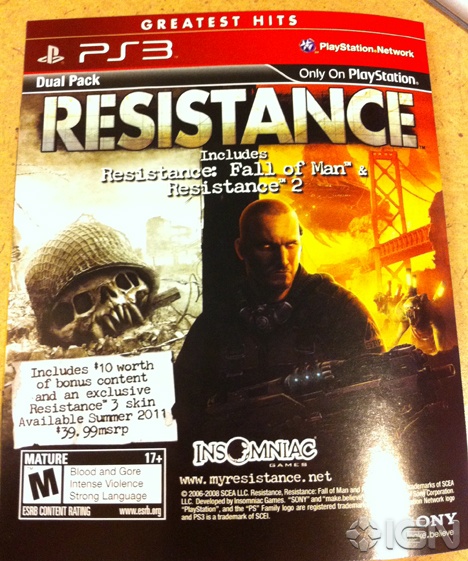 [Source]