Resident Evil: Retribution's new trailer is all about Alice; Blu-ray collection due September 4th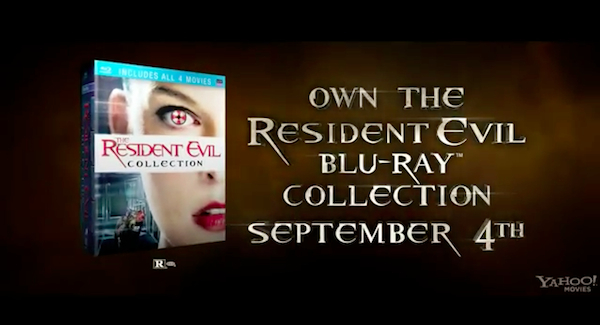 A new trailer has just been released for Resident Evil: Retribution. The fifth installment in the highly successful Resident Evil film series sees Alice continue her war against Umbrella. This new trailer gives you a recap of her entire journey through the previous four films, to get you ready for the new film set to hit theaters on September 14.
You all may have noticed, but I don't really write much about the RE films. You all know how much I love Resident Evil, but I'm just not too fond of the live-action movies. Honestly, I'm ready for the eventual reboot to happen, with (hopefully) a director actually making films that are closer to the actual games. Don't get me wrong, the films we have now are all quite exciting to watch, and Retribution looks no different, but I just wish the films can be more like the big-screen treatment Silent Hill has received. But anyway, you can view the new Alice trailer below!
Also, be on the lookout for the Resident Evil Blu-ray Collection to hit stores on September 4th.