Resident Evil 7 listed on LinkedIn, it begins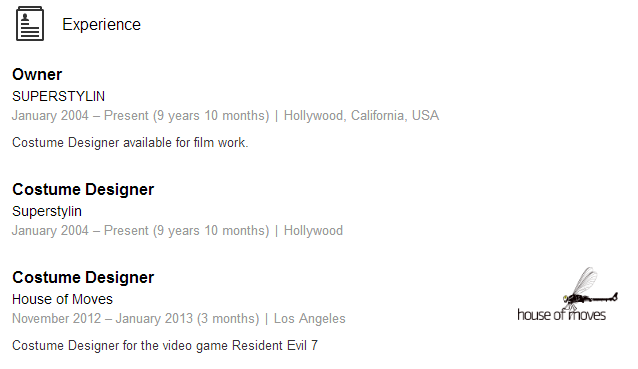 Keen eyes on NeoGaf have spotted some potentially huge Resident Evil news. Karen Brakenridge, a House of Moves costume designer, has listed a costume credit for Resident Evil 7 on her LinkedIn profile, dated November 2012-January 2013. House of Moves is a digital animation and motion capture studio for video games and has worked on such titles as Dead Space 2, Gears of War 3, and Uncharted 2.
This doesn't come as a huge surprise, considering how much of RE6 was completed before its initial reveal. It amounts to a confirmation of natural assumptions. What's troubling is that they started developing the sequel so quickly. Hopefully Capcom had time to take RE6's criticisms to the drawing board so we can get a more focused product. Revelations isn't perfect but it's far closer to what longtime fans would appreciate from the series. For now, we'll just have to wait for the official confirmation and the reveal showing whether or not Capcom has finally figured out that Resident Evil fans want survival horror, a genre that can sell well given the right publisher support and hype.
[Source]