Resident Evil 6′s on-disc DLC will be free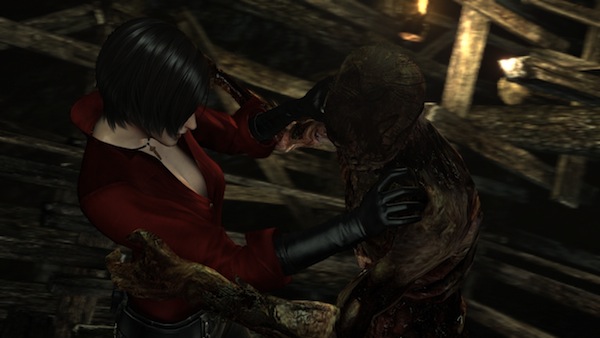 Capcom has been the topic of much debate as of late. Much of that debate has to do with their DLC practices. A lot of their titles have DLC already on the actual disc, but we're still charged for unlocking it. That won't be the case for Resident Evil 6.
Yes (get ready for it!) Resident Evil 6 does in fact have on-disc DLC, but said DLC will be made available for the always friendly price of FREE. That's right, you won't be charged for unlocking this content basically. But I'm sure we'll still have some complaints from people due to on-disc DLC existing for the game in the first place! Ah, gamers…
So, the first pair of DLC items will be hitting quite soon. The content will be included with the game's upcoming title update. Said content will bring the game's hardest difficulty titled No Hope, as well as a partner for Ada in her scenario. I don't know how I feel about Ada having a partner, I'm more used to her being completely solo on her behind-the-scenes missions. But oh well, this will definitely be good for people who unlocked said scenario and went all "wtf?!" at the realization that they couldn't play it with a buddy like the other scenarios. So, that's good.  I can't wait to try out that new difficulty, though! I'm still working through Professional mode as of this writing.
As an added bonus, people who pick up the game after this title update won't have to play through the initial three scenarios to unlock Ada's. But still, if you're one of those people coming a little late to the game (maybe due to the negative review scores!) I highly urge you to still play Leon, Chris and Jake's first before delving into Ada's which ties everything together.
All other DLC not included on the disc will come at a price (gotta make the Merchant proud, Capcom), like the already revealed multiplayer modes. No release date was given for the title update, but it's said to be hitting soon.
[Source]