Resident Evil 6 achievements revealed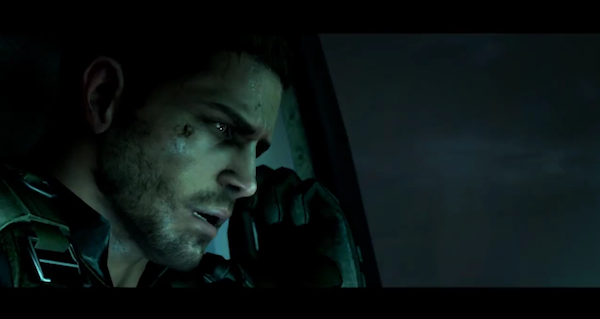 It's about that time. We're only a couple of months away from the release of Resident Evil 6 on October 2nd and the game's achievements have just been revealed.
Each main scenario is split up into five chapters (including Ada's) and I'm sure the final achievement for each is going to cause much discussion. I'll offer my own little theories here on those particular achievements.
*WARNING: Don't read the rest of this article if you want to stay away from spoilers.*
Leon's final achievement is called " The Trouble with Women" and I'm going to say that Mr. Kennedy is going to get played once again. Poor guy…Will Helena backstab him at the end? Or will Ada once again use him for her own personal mission and escape, with a sample of the C-Virus in her possession perhaps? I'm leaning more towards the latter. But we'll see!
Time to get those tissues out. Chris's final achievement is called "Duty Calls" and I don't know about you, but that sounds pretty serious to me. Like I stated in my latest reHorror column, I believe Chris will die at the end of his scenario. It's his duty to save the world from the C-Virus and I think he's going to sacrifice himself to do so, with Piers possibly being left with the BSAA under his command. I'm going to cry so hard if the final shot shows Leon and Piers standing in front of Chris's grave. *sniff*
Jake's final achievement is called " See You Around." This may sound crazy, but I think either Jake or Sherry will go rogue at the end of this scenario, with the achievement's title being the final words spoken by him or her. I'll go more in depth with this in next week's reHorror column, but I think this scenario may see the rise of a new villain for the series.
Lastly, the achievement for the final chapter in Ada's scenario is called " What's Next?" And the achievement for the penultimate chapter is also worth noting, with its title being "Ada's Demise." Yup, Ada vs Ada, baby! It seems like Ada will be taking on, and killing, her "clone" towards the end of her scenario, which in turn will help out Leon and Chris by getting rid of one of their problems. As for the final chapter's achievement, it looks like Ada will be left wondering about what her next mission will be after the events of the game.
What do you guys think about the achievements? Sound off in the comments below!
10
Complete the tutorial.

ESTIMATED DIFFICULTY: NOT ENOUGH DATA

15

Complete Chapter 1 in Leon's campaign.

ESTIMATED DIFFICULTY: NOT ENOUGH DATA

15

Complete Chapter 2 in Leon's campaign.

ESTIMATED DIFFICULTY: NOT ENOUGH DATA

15

Complete Chapter 3 in Leon's campaign.

ESTIMATED DIFFICULTY: NOT ENOUGH DATA

15

Complete Chapter 4 in Leon's campaign.

ESTIMATED DIFFICULTY: NOT ENOUGH DATA

15

Complete Chapter 5 in Leon's campaign.

ESTIMATED DIFFICULTY: NOT ENOUGH DATA

15

Complete Chapter 1 in Chris' campaign.

ESTIMATED DIFFICULTY: NOT ENOUGH DATA

15

Complete Chapter 2 in Chris' campaign.

ESTIMATED DIFFICULTY: NOT ENOUGH DATA

15

Complete Chapter 3 in Chris' campaign.

ESTIMATED DIFFICULTY: NOT ENOUGH DATA

15

Complete Chapter 4 in Chris' campaign.

ESTIMATED DIFFICULTY: NOT ENOUGH DATA

15

Complete Chapter 5 in Chris' campaign.

ESTIMATED DIFFICULTY: NOT ENOUGH DATA

15

Complete Chapter 1 in Jake's campaign.

ESTIMATED DIFFICULTY: NOT ENOUGH DATA

15

Complete Chapter 2 in Jake's campaign.

ESTIMATED DIFFICULTY: NOT ENOUGH DATA

15

Complete Chapter 3 in Jake's campaign.

ESTIMATED DIFFICULTY: NOT ENOUGH DATA

15

Complete Chapter 4 in Jake's campaign.

ESTIMATED DIFFICULTY: NOT ENOUGH DATA

15

Complete Chapter 5 in Jake's campaign.

ESTIMATED DIFFICULTY: NOT ENOUGH DATA

15

Complete Chapter 1 in Ada's campaign.

ESTIMATED DIFFICULTY: NOT ENOUGH DATA

15

Complete Chapter 2 in Ada's campaign.

ESTIMATED DIFFICULTY: NOT ENOUGH DATA

15

Complete Chapter 3 in Ada's campaign.

ESTIMATED DIFFICULTY: NOT ENOUGH DATA

15

Complete Chapter 4 in Ada's campaign.

ESTIMATED DIFFICULTY: NOT ENOUGH DATA

15

Complete Chapter 5 in Ada's campaign.

ESTIMATED DIFFICULTY: NOT ENOUGH DATA

15

Complete the entire game on Amateur.

ESTIMATED DIFFICULTY: NOT ENOUGH DATA

30

Complete the entire game on Normal.

ESTIMATED DIFFICULTY: NOT ENOUGH DATA

30

Complete the entire game on Veteran.

ESTIMATED DIFFICULTY: NOT ENOUGH DATA

90

Complete the entire game on Professional.

ESTIMATED DIFFICULTY: NOT ENOUGH DATA

15

Customize your dog tags.

ESTIMATED DIFFICULTY: NOT ENOUGH DATA

15

Earn 10 different titles.

ESTIMATED DIFFICULTY: NOT ENOUGH DATA

15

Purchase one skill.

ESTIMATED DIFFICULTY: NOT ENOUGH DATA

90

Max out all the skills that allow you to level up.

ESTIMATED DIFFICULTY: NOT ENOUGH DATA

15

Use a stealth attack to take down five enemies.

ESTIMATED DIFFICULTY: NOT ENOUGH DATA

15

Perform a coup de grâce on ten enemies.

ESTIMATED DIFFICULTY: NOT ENOUGH DATA

15

Counter an enemy's attack three times in row.

ESTIMATED DIFFICULTY: NOT ENOUGH DATA

15

Defeat an enemy while dying, then recover without any help.

ESTIMATED DIFFICULTY: NOT ENOUGH DATA

15

Help or rescue your partner ten times.

ESTIMATED DIFFICULTY: NOT ENOUGH DATA

30

Use all the weapons in the game and kill ten enemies with each of them.

ESTIMATED DIFFICULTY: NOT ENOUGH DATA

15

Knock ten enemies off a high place.

ESTIMATED DIFFICULTY: NOT ENOUGH DATA

30

Earn a level-four title.

ESTIMATED DIFFICULTY: NOT ENOUGH DATA

15

Collect 3 figures.

ESTIMATED DIFFICULTY: NOT ENOUGH DATA

15

Defeat 20 enemies with the Hydra using a quick shot.

ESTIMATED DIFFICULTY: NOT ENOUGH DATA

15

Take down an enemy from 50 meters away with a headshot using the thermal scope.

ESTIMATED DIFFICULTY: NOT ENOUGH DATA

15

Defeat ten enemies with a stun rod charge attack.

ESTIMATED DIFFICULTY: NOT ENOUGH DATA

15

Defeat 500 zombies.

ESTIMATED DIFFICULTY: NOT ENOUGH DATA

15

Defeat 500 J'avo.

ESTIMATED DIFFICULTY: NOT ENOUGH DATA

30

Defeat 100 enemies that have come out of a chrysalid.

ESTIMATED DIFFICULTY: NOT ENOUGH DATA

15

Rescue two female survivors at the cathedral.

ESTIMATED DIFFICULTY: NOT ENOUGH DATA

15

Pilot the VTOL without getting a scratch on it.

ESTIMATED DIFFICULTY: NOT ENOUGH DATA

15

Shoot the helicopter pilot with a Magnum at point-blank range.

ESTIMATED DIFFICULTY: NOT ENOUGH DATA

15

Get through the aircraft carrier's bridge area without being noticed.

ESTIMATED DIFFICULTY: NOT ENOUGH DATA

30

Earn 150 different medals.

ESTIMATED DIFFICULTY: NOT ENOUGH DATA

30

Collect all the serpent emblems.

ESTIMATED DIFFICULTY: NOT ENOUGH DATA