Playstation Plus subscribers get terrifyingly awesome Resident Evil deals this month
Resident Evil's 15h anniversary may have been a few months ago, but that isn't stopping Sony from celebrating it on the Playstation Store with amazing deals for those subscribed to the Playstation Plus service. From free games to discounts, there's quite a lot in store for Resident Evil fans (that don't already own some of these games).
First off, you got Resident Evil Director's Cut, Resident Evil 2 and Resident Evil 3  all available for the very friendly price of free starting on September 20 and lasting for only two weeks. Once again, if you don't already digitally own these titles on your PS3, and are on the fence concerning Playstation Plus, then this may convince you to finally make the jump.
Lastly, we got Resident Evil 4 HD and Code Veronica X HD coming out on September 20 and September 27, respectively. Playstation Plus subscribers will be able to get both games at a special, reduced price, with 50% slashed off its original asking price. Again, this will only be available for two weeks, starting on the day both games launch.
So, will you be taking advantage of any of these deals?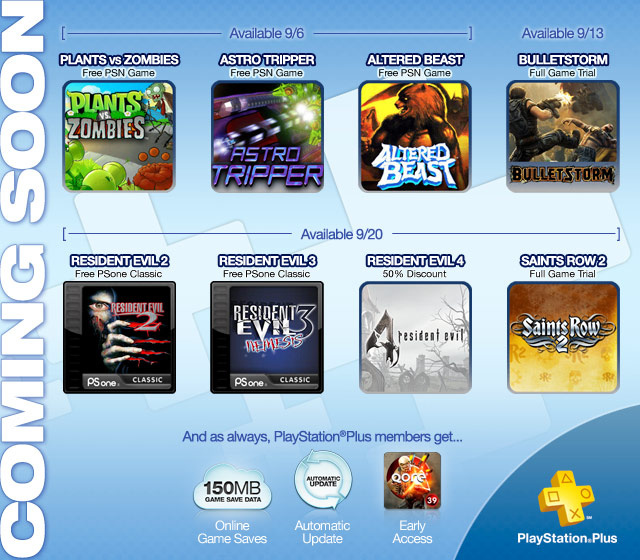 [Source]