Obvious Time: Sienna Guillory Reprising Her Role as Jill in Next Year's Resident Evil Film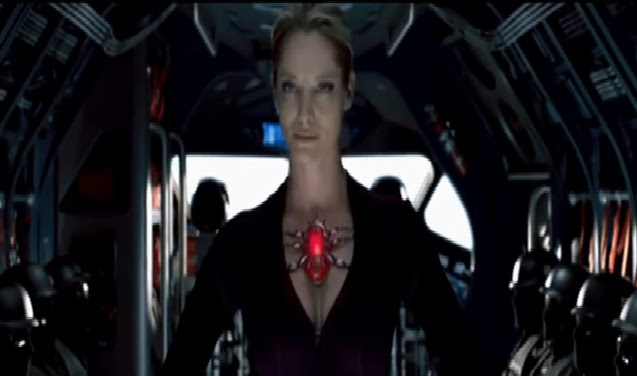 While fans may not completely be in unison when approving of Resident Evil: Apocalypse, you can't ignore Sienna Guillory's solid portrayal of Jill Valentine. Well, you'll be happy to know that she'll be returning to reprise her role once the cameras roll for the upcoming Resident Evil film dated for a September 2012 release.
But wait! This really shouldn't be surprising at all. Especially if you've seen the most recent film in the franchise, Resident Evil: Afterlife 3D. At the end of the movie Jill Valentine shows up, now sporting her Battle Suit get-up from Resident Evil 5. The ending definitely set her up as the next film's main antagonist, or something along those lines. It'll also be interesting to see how much of her story from Resident Evil 5, including Lost in Nightmares, will be adapted to the big screen. I mean, they have to have some sort of explanation for Jill 's apparent transition from Apocalypse to the end of Afterlife, right? This is especially necessary to those uninitiated with the video game franchise these films are supposed to be based on.
[Source]