New Resident Evil 6 details & hands-on impressions from IGN & Eurogamer
Resident Evil 6 is a hot topic not only for horror lovers, but gamers in general. Resident Evil has been a prime source for those looking for a tense video game experience, as well as those looking for a quality action title for others. The goal of Resident Evil 6 is to make a tense game that covers all the styles that has graced Resident Evil, through tense and horrifically unsettling survival-horror gameplay sprinkled with action set-pieces. Shinji Mikami, the long-time father of Resident Evil, left the series with RE4. The director of Resident Evil 5, Jun Takeuchi, is also taking a step back. This game has been handled by an over 600-man team for the last two and a half years who have been working hard to bring a title that both embodies everything before it, but also pushes the series forward to new heights.
Eurogamer sheds some light on the team's direction for the game by speaking with Eiichiro Sasaki, who people may recognize as the director of the Resident Evil Outbreak games, now taking the reign of director for Resident Evil 6. "I wanted to change the way we do things. Normally the production on our games is pretty top-down, like a waterfall if you will. Everything comes from the top, it moves down and everyone works on their piece as it hits them. But we wanted to have more freedom in terms of how we went about our approach. So we had different core members come up with the different elements of the game, and those would radiate out to the different teams that were involved."
Eurogamer reveals that Resident Evil 6 has three playable characters, with each being playable from the game's outset. You can start with any character's story you wish, and complete them in any order. Each character has been made to have a very different style of gameplay, each embodying a different element of the franchise and each having their own side of the story to tell. They all start off at different locations and times; Leon starts in the Resident Evil 2-esque American town, Tall Oaks, Chris begins in a snowy mountain where a series of events seals his fate, and the newcomer mercenary who is revealed to be the son of Wesker, Jake Muller, starts the game in the Eastern European city of Edonia. They all start in different locations, but the game ultimately becomes revolved around its main location, China.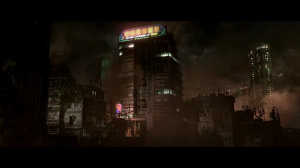 The game's producer, Hiroyuki Kobayashi, who fans may recognize as a programmer/planner/producer for Resident Evil 1, 2, 4, and Zero, as well as Dino Crisis 1 & 2, continues. "Leon Kennedy was going to be the main character at first, but Sasaki-san approached me and asked if Chris Redfield could be put in as well. I was against this idea at first – we just had him as the main character in Resident Evil 5, and I didn't think it would be a draw for people if it was just the same character that we had before. But he showed me the concept art of Chris and Leon aiming their weapons at each other – and he said he wanted to do this in the game. I thought that was interesting, it was something different and in a direction that might shock fans of the series."
It is confirmed via Eurogamer as well that each character also will have the option to have two-player co-op online and offline for each of it's stories. However, they have worked to make it non-obtrusive and flow nicer than it did in RE5, including a much more user-friendly drop-in/drop-out mechanic. Leon's assisted by Helena Harper, Chris by Piers Nevans, and Jake by Sherry Birkin.
The three characters were all given very different games. Chris is focused on a more action-heavy daunting role in the vein of Resident Evil 4/5. Jake has a more action-adventure route with much more emphasis on adventure, exploration, puzzles, and set-pieces that might remind one of a hybrid between Resident Evil and Uncharted. Leon's story is more of a combination of the classic Resident Evil games and Resident evil 4, with a much slower-pace and focus on horror and tenseness.
Eiichiro Sasaki explains. "What we're trying to do with Leon, for example, is a real recreation of gothic horror style. Some people would say we're trying to recreate Resident Evil 1, but that wouldn't be accurate – Resident Evil had its own sense of horror. This feels more like the horror you're used to in the original, but we're taking it in a new direction. We're making sure there are horror elements in all the character's stories. Horror's not monolithic. There are different types of horror in different media. So there are different types of horror in Resident Evil 6 – Leon will have that gothic horror, while with Chris there will be horror elements born out of the different stages of his story – different things will show up that you'll have to fight against."
As Eurogamer reveals, one of the big focuses Capcom has had is it's enemies, including their new form of enemy, the J'avo, which is the centerpiece of RE6′s story. The basic idea is that this enemy is a constantly evolving and changing monster that will regenerate and change before your eyes based on how you attack it and it's surroundings. As you fight it, it will mutate before your eyes into gruesome and unpredictable new ways that require you to continually change your strategy and adapt to their constantly changing form and behavior. Earlier in the game however, you'll find yourself up against Zombies again. A bit more evolved than their previous incarnations, they can dash a bit now and leap, as well as a few can wield weapons.
IGN unfortunately reports as well that currently a Wii U version of the game is not planned at this time.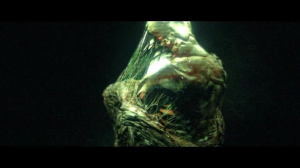 IGN & Eurogamer also got some hands-on time with some demo-builds of the game which they go into pretty good detail to explain. Hit their full sites to read up on the full demo transcripts, but the gist of it is that's it's the beginning of Leon's scenario, which takes place in Tall Oak's Ivy University. The place is in the process of being hit by another zombie outbreak, with party decorations lined across the quickly emptying location, survivors fending for their lives, and cool little creepy touches to really set-up the mood, along with some pretty cool sounding tense set-pieces. Both previews sound extremely impressed with what they've played so far.
We'll bring you more on Resident Evil 6 as it develops.
[Eurogamer Source]
[IGN Source]