Gamescom 2012: New Resident Evil 6 screens show Jake & Sherry's romantic snowy date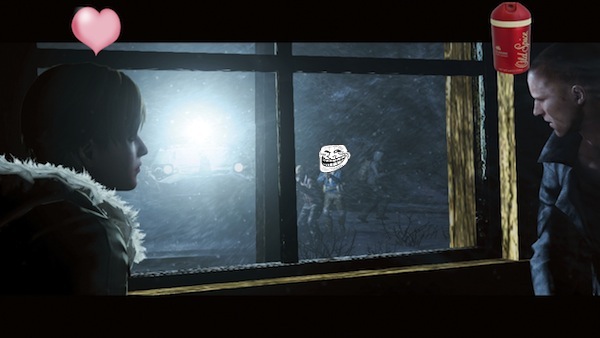 Jake is quite a romantic guy, as we can see from these new images coming straight from Gamescom 2012. He sure knows how to take a girl out on a very memorable date.
These new images show off a snowy segment in Jake's scenario. It's from the same part we've seen in the latest gameplay trailer from Jake's campaign, where he and Sherry are sandwiched in a cozy cabin on a snowy mountain. It seemed like things were going to get steamy between the two…until the J'avo came knocking on their door.
I can't wait to play this part, it really reminds me of that epic cabin scene (game time!) from Resident Evil 4. Sadly, it looks like your Luis is in another cabin…
[nggallery id=40]