Game Trailer's new Resident Evil 6 video preview shows new footage from Leon's scenario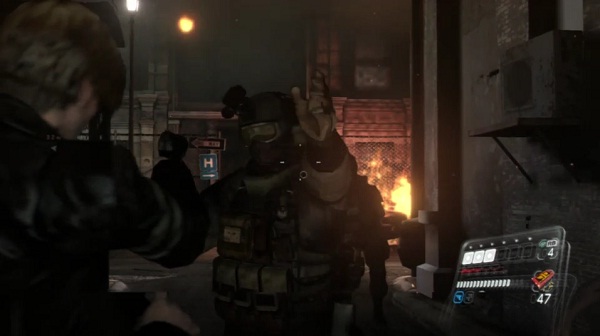 September is almost here, and you know what that means. Resident Evil 6′s release date, on October 2nd here in the States, is rapidly approaching us. We…have…to…survive…just…a…little…longer…
In the coming weeks, Game Trailers will be posting video previews of each scenario. First up is Leon's, which shows off some brand new footage, so keep that in mind before viewing the video below.
The new footage looks completely awesome and just screams classic Resident Evil to me, in terms of atmosphere, especially the parts that show Leon and Helena taking on zombies in the streets of Tall Oaks as they make their way to the cathedral. Sure, it still may not be 100% survival horror, but it looks more traditional than Resident Evil 5 and even 4 did, despite my love for both of those entries (yes, I said "both").
We also get to see some more of Leon's meeting with the President, before he goes all President Evil on his ass. Again, don't view the video if you've had enough footage from the game exposed to you and don't feel like having anything else shown before you play the game for yourself.
Oh, and BSAA zombies FTW!