Details for Resident Evil 6′s upcoming title update revealed; Ada's partner revealed in new screens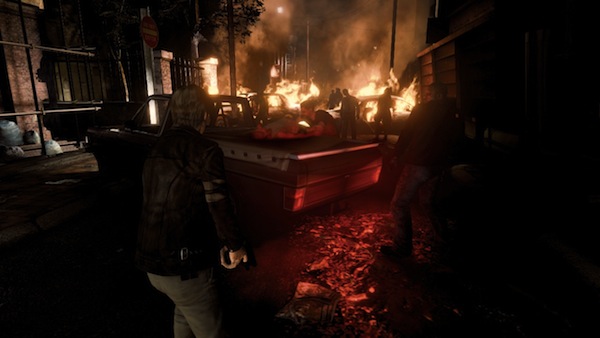 Resident Evil 6 has unfortunately been met with less than stellar reviews amongst the majority of big publications. Reviews have been extremely mixed. However, I personally loved the game, giving it a 9 out of 10 in my review. But there have been many, many complaints with the game, chief among them being the camera. Well, guess what? With the game's title update coming in mid-December, you will be able to…wait for it…ADJUST THE CAMERA!!!
Yes, that's right, all of those people who despised the game's camera system should now be happy to know that they'll be able to adjust the camera! Such a nice gift, just in time for Christmas, too! You can see the new camera in the screens below, where we see both the max and minimum range for the new camera setting.
Another update comes in the form of an improvement to the subtitle option, where English audio can be selected with subtitles being in another language. The "No Hope Left" difficulty will also be added, which caters to "players who want an extreme challenge." Lastly, there's Ada's partner. Yup, she's getting a partner in her campaign, didn't you know?
Players getting the game when this new update hits will no longer have to beat the initial three campaigns to unlock Ada's. Ada's "Separate Ways 2″ will be unlocked right from the very beginning. But still, I recommend playing her scenario after you completed the other three, the overall plot flows better that way. And, yes, she's getting a partner, which was that mysterious armored soldier we saw in an image before as a Mercenary character. You can check all this out in the gallery below.
[nggallery id=55]