Check out IGN's Resident Evil 6 preview and making-of videos, Debra's fate revealed!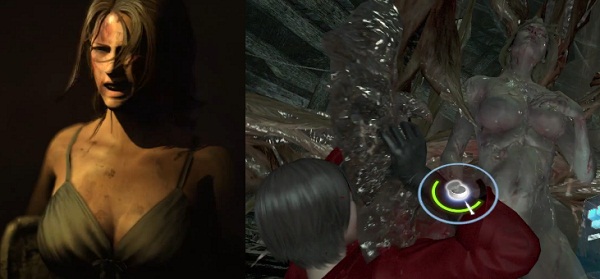 I'm still recovering from all the Ada craziness from earlier today, but now IGN has posted a pair of videos for Resident Evil 6 that shed some more light on not just her scenario but the other three as well.
First up is their video preview of all four campaigns. Here we get to see how each campaign differs from one another in tone and style. Yeah, yeah, that's stuff we all know, but hearing a bit more about Ada's scenario is definitely welcome. It definitely will be an old-school experience with puzzles, heavy exploration and item-collecting playing huge roles in the lady in red's scenario. Her scenario will also be the one that ties everything together and answers any questions that may be lingering in players' minds after they complete each of the other three scenarios.
Then we have a making-of video which basically speaks for itself. Here we get some more insight on the game's development and how each scenario pretty much had its own dedicated team. Check out both videos below and witness Debra's extreme makeover (pictured above). Poor Helena…