RE4 PC Edition footage appears online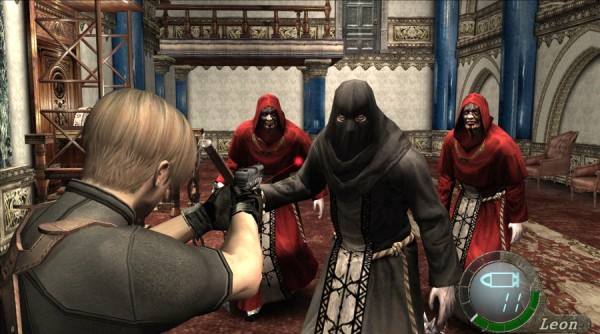 We've gone over this. Resident Evil 4: Ultimate HD Edition is a thing that is happening in the near future.  Meaning that you will soon be able to play a game that will truly test the limits to the distance that your lower jaw can drop from your face without physically removing said jaw and hurling it across the room.
OK, I confess.  Maybe I'm not as thrilled about another port of Resident Evil 4 as I should be.  But…I can already play Resident Evil 4 on the Playstation 3, the Playstation 2, the Xbox 360, the Nintendo Wii the Nintendo GameCube, the iPhone, the iPad and the iPod Touch.  Oh, and also the PC.  Still no support for the Playstation Vita though, but…there's always next year, right?
For some people (such as yours truly) these videos aren't exactly going to impress.  What about you?  Resident Evil 4 will always be a good game, but with a bit of a visual upscale, a new control scheme and some Steam Achievements, will it be good enough to buy again?
[Source]