New Resident Evil: Retribution posters and stills released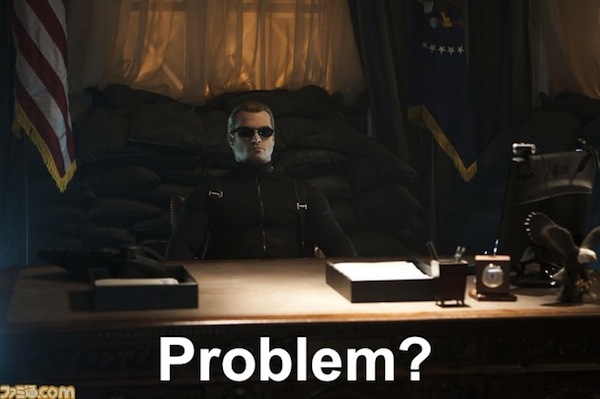 Two international posters for Resident Evil: Retribution have made their way onto the web. Along with these posters, images have been popping up over the past few days. We get to see lots of…interesting things.
These new images show Wesker as president, Jill Valentine showing off her new jewelry, Ada Wong in some big trouble and Rain and Carlos just doing what Umbrella troopers do best (look pretty and hold some shiny toys). Keep an eye out for the movie's release next month on September 14th!