New details about RE4 PC Edition emerge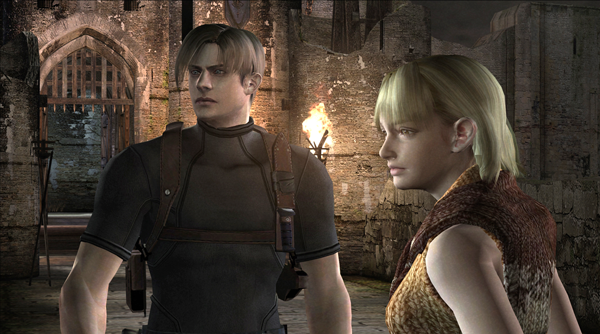 Excited for yet another Resident Evil 4 port?  Don't answer – it's coming whether fans want it or not.  And I'm sure that after the dismal PC edition we've already received, anything is a step up.
A developer has spilled a little bit of information as to what exactly we should expect with the upcoming port.
Feature wise, the game is based off of the Xbox 360 version, which was based off of the Wii and Gamecube versions.  So there's one for the win column.
The game has an option to toggle between the original SD and HD texture repack.  Why you would put out cash to buy an HD version of the game on a PC and not want to use the HD textures is beyond me, seeing as how all of the textures have apparently been reworked from the ground up.  Take a look at the screenshots and see for yourself.
[imagebrowser id=151]
According to the developer, most of the cut scenes are rendered in real-time and in-engine:
Similar to the Xbox 360/PC version, most cut scenes are rendered in real time and in-engine.  Some cut scenes, such as those from the Separate Ways content introduced with the PS2 version were only capture in video.  Aside from that, movies such as the opening cGI movie are naturally upscaled from the original 2005 release (again, same with all other versions.
Additionally, the game is optimized for 1920×1080 at 60fps. Anything beyond that has not been formally tested and is not officially supported.  There are however a bunch of other graphics tweaks available in the menu, such as anti-aliasing options (up to 8x), shadow quality settings and one other fun setting that is being kept a secret.
Big head setting?  Comic book graphics?  We'll have to wait and see.
[Source]