Interactive Facebook trailer for Resident Evil 6 is depressing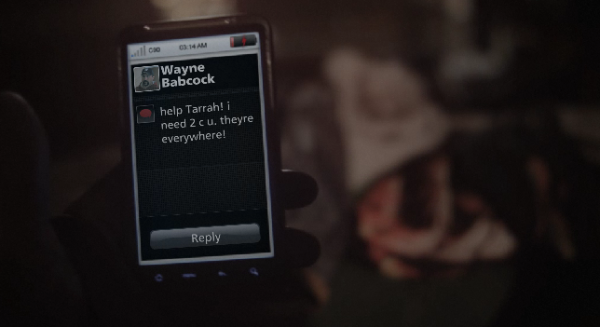 Capcom is pulling out all the stops here to appeal to the masses.  Their marketing department has always been particularly good at what they do, drumming up excitement for upcoming games.  But this, Capcom?  This is just sad.
Capcom is using Facebook to create an interactive trailer featuring you, and everyone else that happens to be on your Facebook list.  Available from the Resident Evil Facebook fan page, the "Shared Nightmare" advertisement offers you a personalized moment in a world with no hope left.
Feeling a little adventurous, I allowed the ad access to my personal information (which I revoked afterwards) and it played out a little video in which it used different people on my friends list as part of missing persons flyers and cell phone contacts.  Even different places that I've been to showed up in the ad.
Because it's Resident Evil, and you know that there's no hope left, it's depressing.  The advertising, especially of late, really plays up the more sad aspects of the zombie apocalypse, since we've already been through much of the scary part of the zombie apocalypse (at least in the Resident Evil series, anyway).  I'm wondering if the game will play on this emotional aspect as well?
If anything, it just shows you how much information Facebook collects from you, if you give it proper permission.
[Source]