Gabriel Belmont stars in Castlevania: Lords of Shadow – Mirror of Fate's prologue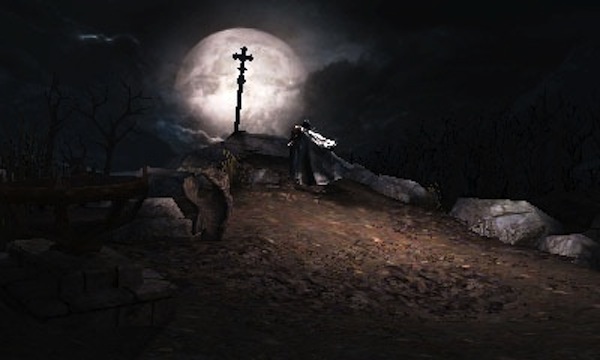 Gabriel Belmont will be the fourth playable character in next year's 3DS exclusive, Castlevania: Lords of Shadow – Mirror of Fate. This connective tissue between the original Lords of Shadow and next year's big numbered sequel will actually tell the final part of Gabriel's story before his full transformation into the Prince of Darkness.
Lords of Shadow's final DLC, "Resurrection", left things on quite a huge, The Forgotten One-sized cliffhanger. What happened after Gabriel defeated The Forgotten One? In Mirror of Fate we'll find out, since Gabriel's portion of the game will actually be the prologue, setting the stage for an epic 20-hour adventure focusing on the Belmonts (specifically Simon and Trevor). And speaking of the Belmonts…
Robert Carlyle returns to voice Gabriel Belmont/ Dracula, and he's joined by Richard Madden and Alec Newman, who will voice Trevor and Simon Belmont, respectively. Alucard will also be a playable character, as we all know, and he'll be voiced by…well…let's just say his voice actor has probably already been listed here!
Oscar Araujo returns to compose the game's soundtrack after the amazing job he did on the original Lords of Shadow. Here's hoping we get some classic tunes remixed in his orchestral style! Oh lord, how amazing it would be to hear his rendition of Simon's Theme (and other classic tunes of course!).