Episodic iOS/Vita game DYING: Sinner Escape announced (Update: Trailer added)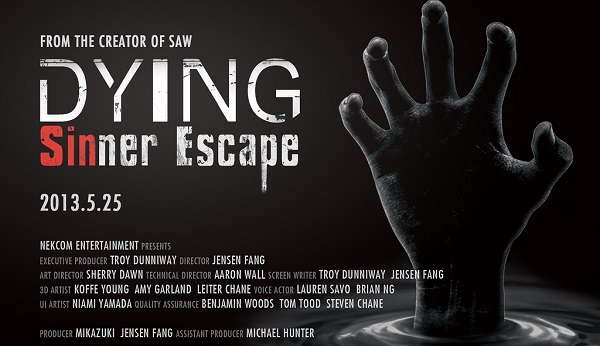 DYING: Sinner Escape has been announced as an upcoming iOS/Vita release. The game is said to be an episodic Unity developed series with "innovative finger gesture controls" and focus on exploration and mystery. The first episode of this horror puzzle title will be coming to iOS this month while the Chinese language release will appear in June. The Vita version has no solid date but will appear sometime this year.
The game's director, Jensen Fang left a few product details on TouchArcade.com, but more would be appreciated. I could not find a website for Nekcom Entertainment and the game's first gameplay trailer (posted by the team) was removed since last night. So, I sadly can not provide that in this post. But there are a few images to look at below.
Hopefully Nekcom will provide some further details on DYING. This method of announcing a game can easily go overlooked. Hopefully it will be good, any Vita horror title has my immediate attention.
[Source]
[nggallery id=99]