DmC hits record low price on Steam, OMG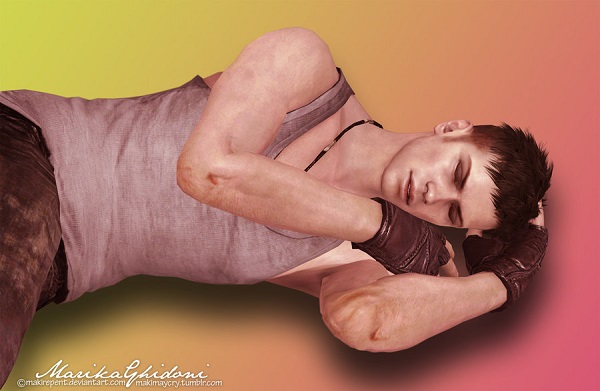 DmC: Devil May Cry AKA DmC: Dante my Cuddles has now reached a record low PC price. The game, along with other Capcom titles on Steam, have gone on sale with new percentages being assigned each day. Today only DmC is 75% off, bringing the game down to a mere $12.49. Avid readers of RoH know that I'm pretty fond of this game. Today's sale will allow me to finally get the game on PC, playing with a prettier and smoother Dante. Smooth. But in all seriousness and innuendo aside–I'm going to have a hot night with this game (my PC needs a new heatsink).
Right, now to download the game and lick my router while it does so.
[Source]
[Image Source: MakiRepent deviantArt]