Deep Silver to continue pursuing Metro series, to make it "more accessible"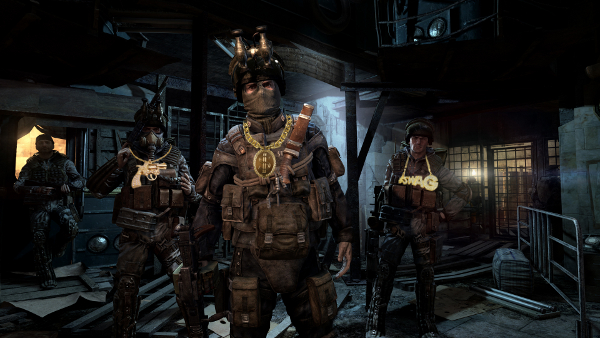 Deep Silver CEO Dr. Klemens Kundratitz spoke to Joystiq at Gamescom and revealed that the Metro series is here to stay. After the successful numbers behind Metro: Last Light, publisher Deep Silver is interested in continuing working with the Metro brand and Metro game developer 4A Games.
"It's been a positive experience," Kundratitz said. "I'm very glad we acquired that brand. While it launched in a very dry space in the gaming calendar this year, it still got a lot of attention. Our ambition is to absolutely continue with that brand and we will also, in the next phase, look to making it more accessible for a broader gamer audience."
I played Metro 2033 and Last Light back to back several weeks ago and I thoroughly enjoyed myself. The Metro games are solid experiences with great art direction. Last Light is surprisingly great albeit a few story issues. Kyle's review shows that he loved it as well. More Metro sounds good, but what's this about making the series "more accessible for a broader gamer audience"?
Kundratitz then addressed Joystiq's concern about his accessibility comment and how fans and the license holder may feel about broadening the claustrophobic, imposing nature of the previous games.
"It is true with a license you have to be aligned with the license holder. In this case it's [Metro 2033 author] Dmitry Glukhovsky who holds the license and he's a great guy. He enjoys the game, the success of the game and we have a good relationship." Kundratitz continued, "He is a great contributor. Also, going forward, as he has been very positive contributing to the last game – I think he can play an active role for whatever comes in the future."
Well, hopefully despite their great relationship, Metro author Dmitry Glukhovsky keeps a firm reign on the how "accessible" future Metro games become. When a publisher or developer says they want a game to become more accessible, it's very easy for fans to become worried that the series they enjoy will change drastically and lose the elements that they love. Metro is about foreboding environments and survival gameplay.
Metro: Last Light already saw a drop in difficulty from its predecessor, with its hardest difficulty being sold as $5 DLC. I can't say that I'm too optimistic right now after Kundratitz comments, but what can you do? This is a prevalent trend in the game industry. A series does well but not well enough for a publisher and before you know it they need Call of Duty numbers to feel successful. Hopefully, just hopefully, the Metro series continues what it does best without neglecting its fans. Deep Silver has not announced another Metro game just yet, but we shouldn't be surprised when they do.
[Source]