Deep Silver hosting a Steam Sale – Dead Island, Metro and other titles 33-75% off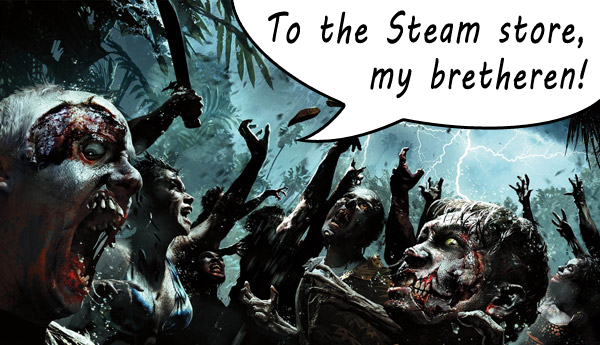 When it's close to Halloween, it's all about the sales. One sale going on right now is the Steam weekend sale for Deep Silver, publisher of horror titles such as Dead Island: Riptide and Metro: Last Light. While they have games ranging in price-cuts from 33% to 75%, they also will feature specific franchise sales each day of the weekend.
For the next few hours, Dead Island will be in the limelight. Offering the full franchise pack containing the original Dead Island, Dead Island: Riptide along with a bunch of DLC content, such as the Fashion Victim DLC and the Ripper Mod, for only 16,99$/16,99€. If you just want the games themselves, Dead Island is available for 4,99$/4,99€ and Dead Island: Riptide will cost you 10,19$/10,19€.
Currently you can also grab the Metro franchise pack for 26,79$/26,79€, but I'm positive it'll get a franchise sale later on in the week.
[Source]